Nitcharee Ujjin
Thumbinthai (Thainland), Co-founder
"Payoneer has been instrumental in helping us grow."
Thumbinthai co-founder Nitcharee Ujjin explains how the apparel start-up became a global powerhouse.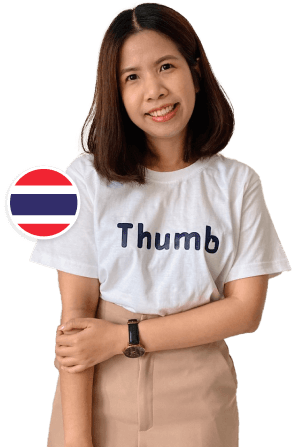 Challenge
Navigating cross-border transactions and FX conversions while scaling at speed.
Solution
Streamlined and optimized payment processes from Payoneer.
Result
400% business growth between spring 2020 and summer 2023.
---
Thailand-based clothing and apparel manufacturer Thumbinthai specializes in top-quality, comfortable, and reasonably priced T-shirts, children's shirts, hoodies, and sweaters.

Launched by three friends after they finished university, what began as a small local venture quickly grew into an international sensation.

Today, with a dedicated team of over 80 employees, Thumbinthai has become a trusted supplier for customers both at home and abroad.

But scaling quickly can be a challenge. With its previous payment solution, Thumbinthai faced expensive cross-border transactions, lengthy transaction times, and delays when converting currencies to Thai baht.

Unpredictable payments led to cashflow issues, which had a knock-on effect on its supply chain. This is important at the best of times, but it was especially critical in a challenging economic environment.
---
Thumbinthai's delivery partner, DHL, introduced it to Payoneer. By leveraging Payoneer's cross-border payment solutions, it was able to streamline and optimize its payment processes.

Payoneer offered multiple currencies; an efficient, flexible, and intuitive platform; and a responsive local support team – all while keeping international transaction fees low and processing times fast.
---
"Payoneer has been instrumental in helping us grow. We've seen a 400% increase in sales since Covid-19."
With clear SLAs, transparent tracking, and faster payments, Payoneer has enabled Thumbinthai to secure tremendous overall business growth.
It has also sped up its payment process and enabled it to meet production schedules on time.
More success stories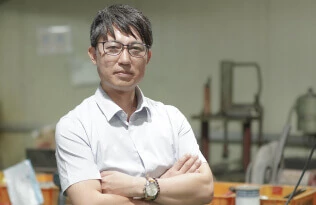 Daehyun Ko
Myungyoon Electronics (S. Korea), General Manager
"Thanks to Payoneer, we can expand our business globally." From B2B to B2C: how Myungyoon Electronics took control of its sales process to launch its products in the global market.
Read more