Denys Shkribliak
Wood and Hearts Inc (Ukraine), Owner & Founder
"In the harsh times of war, when almost all manufacturing was lost, Payoneer became our real lifeline."
Find out how Wood and Hearts triumphed over adversity and rebuilt a company from the ashes of conflict.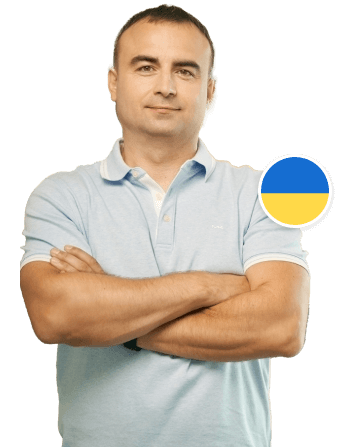 Challenge
Recovering after key manufacturing sites were destroyed in Kyiv.
Solution
Using Working Capital to establish new operations in Ukraine and Poland.
Result
Within six months, sales restored fully – and then increased by a further 50%.
---
Inspired by his own daughter, Wood and Hearts founder Denys Shkribliak has built a dynamic, family-oriented business that produces and sells Montessori-inspired wooden furniture for children.

Denys started out on Etsy – but soon began to grow. Expansion onto other marketplaces, including Amazon, quickly followed. Wood and Hearts now has 200 employees and sells in 60 different countries.

But when war arrived in Ukraine in 2022, the majority of the company's manufacturing sites in Kyiv were destroyed. Having lost most its sales volume overnight, Wood and Hearts needed to adapt fast in order to survive.
---
"Working capital from Payoneer has helped us significantly restore our capabilities."
Since June 2022, Wood and Hearts has utilized Payoneer's Working Capital to rebuild its manufacturing operations in western Ukraine and establish another site in Poland.
Today, Shkribliak hails Payoneer as his company's lifeline during this challenging period. Working Capital was key to significantly restoring its capabilities.
---
"Payoneer is popular among our suppliers for its convenience. Almost 80% of them use it."
With Payoneer's help, Wood and Hearts not only regained its pre-war sales volume by November 2022. It also grew it by a further 50% by the following month.

Despite the monumental challenges faced by Wood and Hearts, its story is a testament to the resilience of small businesses and the power of the human spirit. Payoneer's working capital solution provided funds, hope, and a means to a brighter future.

Wood and Hearts is now stronger than ever, contributing positively to the local economies of Ukraine and Poland and enriching the lives of children in 60 countries with their sustainably made, Montessori-inspired wooden furniture.
More success stories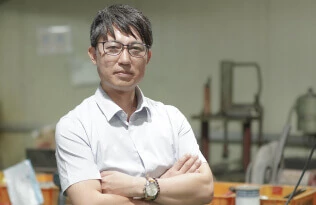 Daehyun Ko
Myungyoon Electronics (S. Korea), General Manager
"Thanks to Payoneer, we can expand our business globally." From B2B to B2C: how Myungyoon Electronics took control of its sales process to launch its products in the global market.
Read more