Selling online made easy
From Amazon to Walmart, millions of sellers and buyers use Payoneer to make secure, efficient, and convenient payments. It's easy and happens every day in 190+ countries and territories and 70 currencies.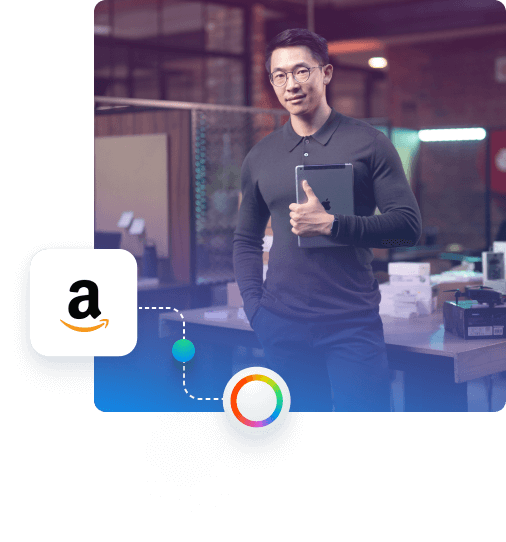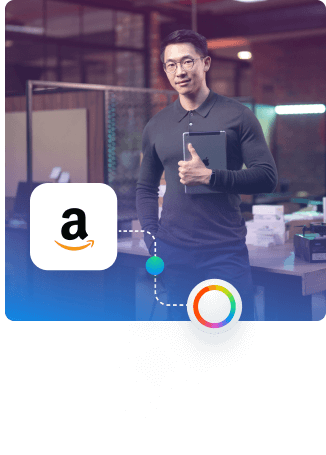 Wherever you sell, Payoneer's already there
Payoneer connects with more than 2,000 marketplaces, platforms, and networks. That shows our commitment to making online selling as easy as possible – here, there, and everywhere, we help you get paid and keep more of what you earn.
Ready to scroll? Discover all the marketplaces, platforms and networks that Payoneer connects to in this directory.
Get in the marketplace mix
How you get paid should never be a barrier to choosing who you work with. For all your online sales we ensure you get paid as easily as possible – from anyone, anywhere. And that's true in 190+ countries and territories and 70 currencies.
Made for marketplaces
Online marketplaces have gone mainstream. Now, any size of business – from freelancers to digital giants – can sell at scale to customers across borders and in multiple currencies. That's all global and great, but one of the most common growing pains in business is payment processes that cannot keep up.
With Payoneer, you can get ahead…
Bank like you're a local
Opening a Payoneer account will get you a
set of multi-currency accounts to get paid quickly and easily by marketplaces and international clients, as if you had a local bank account, minus the hassle and costly fees.
Accept all major currencies
Get paid whether a marketplace pays you in dollars (USD), euros (EUR), pounds (GBP) or many more currencies.
Get paid easily and quickly
Share your local receiving account details with marketplaces, or directly connect your Payoneer account, and never worry about another international payment again.
Free up your funds
Withdraw money to your local bank account, pay expenses directly from your Payoneer account, or use the Payoneer card to withdraw at ATMs, spend online and in stores.
Bring your markets together
Bring all your marketplaces and platforms under one roof and get paid faster with a single Payoneer account.
Make the most of Payoneer
Access Payoneer's partner network to get exclusive discounts and introductory offers on an array of services that add value and give your business a boost. Checkout our partnership directory here.
All the currencies you need at your fingertips
Earning in one currency but need to make a payment in another? Converting currencies between your Payoneer balances couldn't be easier. It's quick, simple and affordable.
Fast
conversions
From dollars and euros to pounds
and yen, converted funds will
appear in your Payoneer balance
in minutes.*
Low, fixed rated and
zero hidden fees
When you convert funds with Payoneer we use the applicable market rate and our low 0.5% fee of the amount transferred is automatically deducted. You'll always know exactly how much of the new currency you're going to receive, with no surprises.
Funds readily
available to you
After converting the funds, you are free to decide how to use them. Pay your contractors, suppliers and business partners, make VAT payments for FREE from your Payoneer balance, withdraw to your bank account or use the Payoneer card to spend online and in store.
Open your business to the world
Need a simple and rewarding way to pay for your global business expenses? The Payoneer Commercial Mastercard® is the flexible solution that caters to
your needs.
No-fee purchases
Spend online or in stores in USD, EUR,
GBP, and CAD completely fee-free
in supported countries.
Global acceptance
Simplify your business expenses: pay for ads, subscriptions, inventory, cloud services, and more, anywhere Mastercard® is accepted.
Increased spending limit
Designed for businesses that need to scale. Enjoy a daily limit of up to 200,000 USD and no monthly maximum.
Flexible solution
Order your virtual Payoneer Commercial Mastercard® and start spending right away, or get the physical card to withdraw cash from ATMs in local currency and spend in-store, or online, anywhere Mastercard® is accepted.
Track your cash flow
Track all your card transactions within
the Payoneer account. Automatically sync
your payments and expenses with Xero
and QuickBooks online.
Stay on top of all your marketplace payments
Whether you sell on one or multiple marketplaces, get a simplified overview of all your store payments from one single location, for full transparency and peace of mind. With Store Manager, you can simply log in and track all your earnings from multiple stores across many marketplaces.
Working Capital –
The boost your business needs
Payoneer working capital solution helps Amazon and Walmart sellers grow their business and seize growth opportunities with up to $750K in instant funds.

Why choose Capital Advance
---
No credit
checks
Based on your store performance, you'll receive offers for up to 140% of your monthly marketplace payouts.
Skip the paperwork!
---
Up to $750,000
instantly
Once approved*, funds hit your Payoneer account in minutes and you can withdraw them or make payments directly with just a few clicks.
---
Always have the
funds you need
We only collect a
percentage of your future marketplace payouts to go easy on your cash flow until you're fully settled.
---
Choose your
growth plan
Add flexibility to your cash flow with one of three funding options that meet different cash flow needs after we get to know your business.
What online sellers think
See what people are saying about Payoneer and how it helps them grow their businesses on the world's leading marketplaces.

ZHOU LI FEI
Online Seller
"Since I received my Payoneer card, I use it daily to receive funds from companies around the globe. If you are like me and need to receive payments in US Dollars, or you are an affiliate through companies like cj.com, or an etailer selling on Amazon, Wish, Etsy, or you are working part-time as a freelancer for foreign companies, Payoneer will be your first choice"

GABRIEL CARRIVALE
CEO, Delery Agency
"Payoneer helped us in a great way. I see Payoneer as my partner, because they are always thinking about better solutions to provide me with a better service. They understand our business, so they create professional solutions adjusted to us, the generation of digital workers."

TOAN THANG
Affiliate Marketer
"Payoneer makes it easy and quick for American and European businesses to pay me into my bank account in Vietnam."

JENNY JANUARTI
Founder and Owner, KainKain
"Payoneer has helped me build my brand KainKain in the global market and my sales have since been increasing steadily. Without Payoneer, I would never have been able to sell my products in one of the biggest global online selling platform – Amazon – which has resulted in a 40% increase in business revenue."
Helping you sell online
---
Cross-border payments in marketplaces can be complex, but we talk your language. Our international team is on hand (in 22 languages and counting) to answer questions, offer advice, and help you navigate online selling. Or visit our support centre, available 24/7, for the most common queries.
---