Payoneer banking partnerships
Partner with Payoneer for exceptional customer experiences on cross-border account receivables through easy, standardized API integrations. Our global payments platform helps you enrich your customer offering – driving loyalty and new revenues.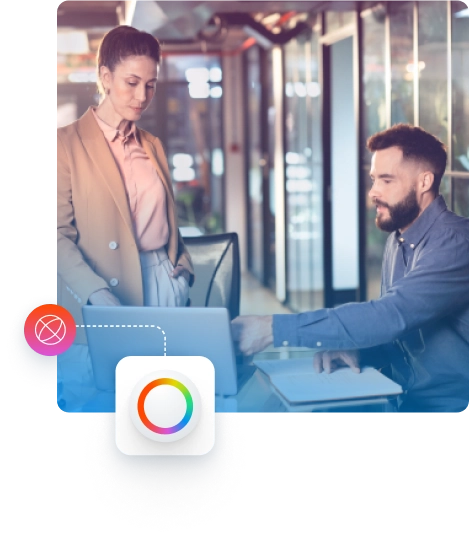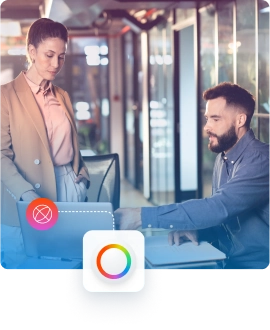 Bigger and better banking, together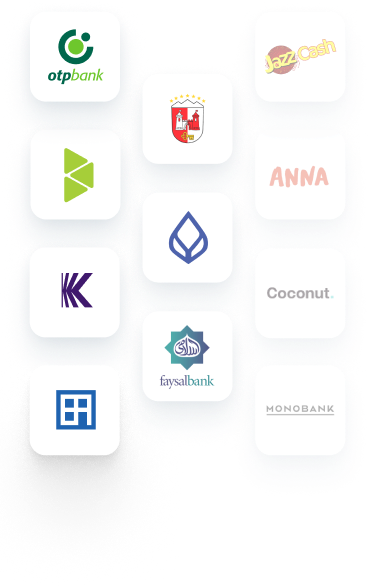 Here's a snapshot of our unique global network of banking partners. By streamlining and simplifying payment collection and withdrawals, we can help you expand your offering in more countries and multiple currencies.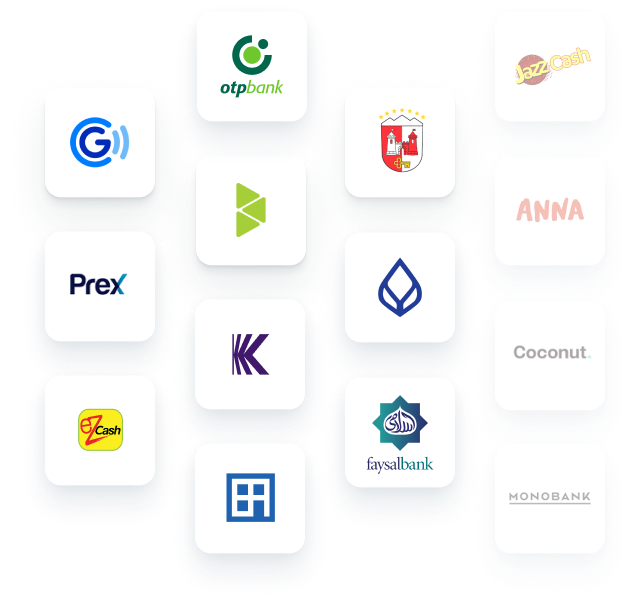 Growing global
Payoneer partnerships help your customers navigate cross-border payments. And by empowering your customers via Payoneer API integrations and data insights, you can better monetize your offering and expand your customer base.
Win-win partnership
Discover our API integrations and the value of being part of our growing network of banking partnerships.
Streamline your customer experience
When you simplify cross-border account receivables on your platform, your customers will thank you with their loyalty.
Enrich your offering
From multiple currency collection accounts to the ability to create payment collection links, there are many ways Payoneer peps up your customer offering.
Ease your API integrations
Our track record is built on robust APIs that can be easily integrated with digital banking services platforms and digital wallets, Google and Apple Pay.
Expand your customer base
Meet customer demand for digital services by partnering with Payoneer – to access our existing customer base and payment innovations.
Understand your customers
With 5 million existing customers, Payoneer gives you access to valuable behavioral data to help you better monetize your offering.
Drive your revenues
Payoneer has built a brand reputation for simplifying global payments. This is a solid basis for significant revenue sharing opportunities.
What's in it for your customers?
Partnering with Payoneer helps you meet your customers' needs for cross-border digital banking services. Simplifying payments also keeps customers happy by making their lives easier.
Simplify signup
Customers can join in a few clicks with Payoneer APIs that make customer enrolment easier than ever.
Keep it local
Customers can withdraw international earnings to their local bank accounts or chosen digital wallet.
Collect globally
Customers can access global collection accounts (IBANs) in multiple countries and currencies.
Support payees
Customers can raise payment collection links and accept payments via cards and standard banking channels.
Deliver value
Customer can take advantage of low-cost, fixed-fee, instant withdrawals to local bank accounts and digital wallets.
Let's talk partnership
---
By partnering with Payoneer, JazzCash, Pakistan's market leader in digital financial services, has reached 15M+ registered mobile wallets users and 5.7M monthly active e-wallet customers. Get in touch to find out how partnering with Payoneer can help you maximise revenue and expand the customer base.
---
Frequently asked questions
---
Still got questions about Mass Payouts? Read our frequently asked questions answered by our experts.
Payoneer provides you with a cross-border payments platform to integrate within your online banking to support the global growth of your customers and drive revenue by acquiring new ones. Our network is built on direct access to local payments systems, international receiving accounts and partnerships with the world's leading marketplaces, making global trading as easy as doing business locally.
By integrating with Payoneer, banks enrich their product offering for existing customers and increase payment activity, as well as grow their revenue by acquiring new customers with the expanded offering and becoming the go-to choice for businesses.
Over five million exporters, freelancers, SMBs and marketplaces connect through Payoneer's ecosystem to streamline global commerce. By integrating with Payoneer, customers can access the following services directly through your account:
GET PAID INTERNATIONALLY
Receive payments into local receiving bank accounts in EUR, USD, GBP and more
BILL CLIENTS
Send a payment request to international clients and get paid online
WITHDRAW FUNDS
Transfer funds from Payoneer to their bank account
MAKE A PAYMENT
Pay other Payoneer customers for free
VIEW ACTIVITY
Track and manage all international transactions in one place
Banks can seamlessly integrate Payoneer within their online banking using our APIs to offer customers an end-to-end platform to request and receive payments from clients and marketplaces worldwide.
Without leaving the bank's interface, customers can access multiple international receiving accounts, make payments to their suppliers and withdraw funds from Payoneer to their bank account.
As a bank, you can cherry-pick the elements of our offering that best complement your existing banking products and offer them to your customers.
Partnering with Payoneer
Enhancing your bank offering by adding the leading cross-border payments platform, built for today's global business