payoneer For startups
Grow your startup faster
When your startup grows, you need a fast, secure, and flexible way to send and receive payments, manage multiple currencies, and smooth out your cashflow. Payoneer's payment solution for startups, does it all.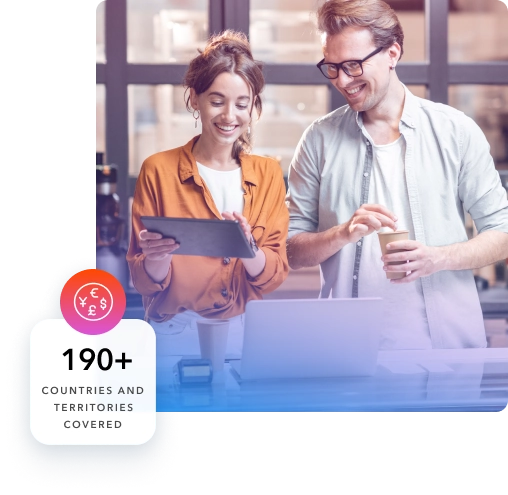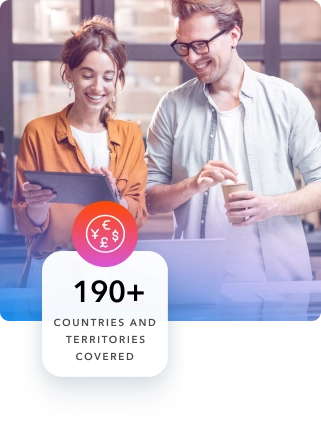 Build up your startup
While you're establishing your business, being a prompt and reliable payer is a rock-solid way to build trusted relationships and brand reputation. Whether you're paying employees, suppliers, contractors, or tax authorities, it can all be done directly from your Payoneer account.
Send funds
locally
Make direct transfers of your international business earnings to bank accounts.
Save time and
pay by Payoneer
Pay suppliers, contractors, and more for services. Save more time by paying in batches of up to 200 in one go.
Sort your VAT
and seller fees
Pay EU and UK VAT authorities
from your Payoneer account for free and save on costly conversion and transfer fees.
Fluent in
different currencies
Take advantage of fast
conversions with top exchange rates and zero hidden charges when you manage currencies.
Scale up your startup
As you grow your company and team, don't let borders stand in your way. Easily pay your contractor fees, remote employee salaries, and other business expenses no matter what or where they are.
Pay a Payoneer customer
You can transfer funds between Payoneer accounts in minutes
Pay directly to bank accounts
Our banking network enables us to deliver your payments in 190+ countries.
Pay all at once
We can grow with you. Send up to 200 transactions at once and save time with batch payments.
Sum up your startup
At Payoneer, we like to make life easier for our customers, so we designed your account to be clean, clear, and intuitive. At a glance, you get a consolidated view of and essential reporting on all your cross-border payments.
Transact transparently
It's easy to see everything about
transactions and manage incoming and outgoing payments, withdrawals, account fees, and more.
Customize effortlessly
Filter your account view by transaction type and status. Print or export transactions for your records – to either Excel or PDF formats.
Report monthly
Generate a monthly activity statement. It shows you how healthy your cashflow is and details your incomings and outgoings.
Switch up your startup
---
Bring home the pounds, dollars, and yen into your multi-currency account. From there, you can quickly and transparently switch between different currency balances. So, you always have the right currency, just when you need it.
---
01
Step 1 – Sign in
Sign in to your Payoneer
account and go to
Activity > Manage currencies.
02
Step 2 – Select the currency
Enter the amount and
both currencies you're converting
to/from.
03
Step 3 – Verify and submit
Check you're happy with any fees
and the amount you'll receive in
the new currency.