Convenient billing solution
Getting paid by your global clients should be easy no matter where they're from. Requesting a payment with Payoneer takes only a few clicks and gives you the ability to track it every step of the way.
Bill international clients
Request payments and send invoices to clients in more than 200 countries.
Plenty of payment options
Make it easy for clients to pay you with multiple options – credit card, ACH bank debit, and local bank transfers.
Track payments each step
Keep track from the moment you request payment until the money's in your account. You can send reminders too.
Clever currency converter
Simplify currency conversion and only pay the applicable market rates plus a low transaction fee of 0.5%.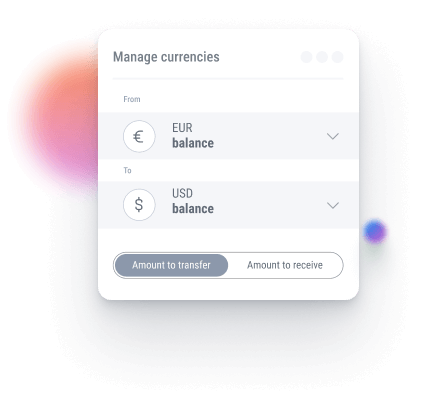 Pay local contractors
It's quick and easy to pay your people with Payoneer covering 70 currencies and 190+ countries.
Time-saving conversion
Converted funds appear in your Payoneer account in minutes helping you ensure you have the funds you need for all your global payments.
Low-cost transparency
Transparent, low-cost currency conversions at the applicable market rate. Plus, our 0.5% fee is automatically deducted during conversion.
Pay your way
Whether you're paying expenses, advertising bills, contractors, or your employees, one Payoneer account covers all your needs.
Pay for campaigns with ease
As a marketing agency, you're paying for a lot of campaigns. Our high 200,000 USD spending limit won't slow you down.
Direct to bank accounts
Pay contractors and suppliers by bank transfer – Payoneer can handle batch payments of up to 200 payees at a time.
Peer-to-Payoneer payments
Payments between Payoneer accounts are completely free of charge and arrive within two hours.
Access and manage your money
When you need to get to your hard-earned funds, your Payoneer account supports withdrawals in more than 190 countries and 70 currencies.
Payoneer is truly portable
Convert your funds at low exchange rates and withdraw your earnings in any country – it's just like having lots of local bank accounts.
More ways to access funds
One Payoneer account can be connected to multiple bank accounts. This gives you a consolidated way to manage your world of payments.
Hands-free banking
We're always looking at ways to make your life easier. So, Payoneer lets you schedule automatic withdrawals, much like a standing order.
Let's talk international trade
---
Cross-border payments can be complex, but our international team are available in 22+ languages with answers and advice to help you increase your global reach to grow your business.
---