payoneer For dropshippers
A payment solution for dropshipping
Dropshipping simplifies the sale of ideas and products worldwide by connecting customers, suppliers, and distributors. For dropshippers everywhere, we simplify payments.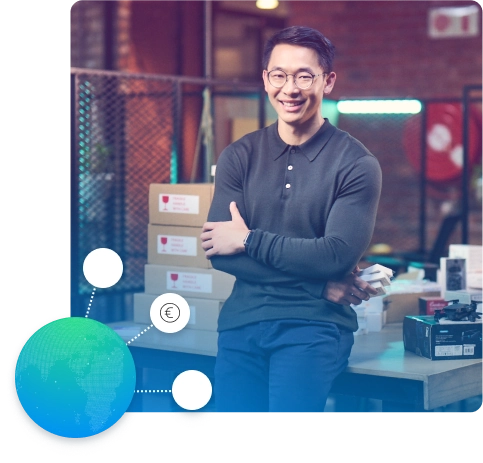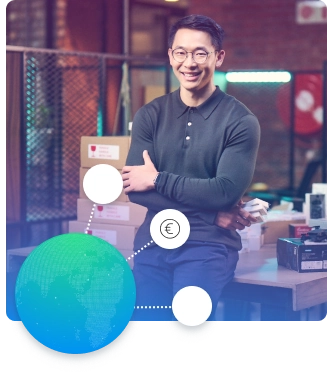 Dropshipping unpacked
Standard ecommerce goods require inventory, plus storage and shipping costs. But with dropshipping, you effectively pay your suppliers to handle all this while you take a margin per sale (your profit). Dropshipping businesses are lean – they only require a website and/or a storefront on an online seller marketplace.
Scale up, earn more
Cross-border payments can add complexity as your dropshipping business grows. At a bigger scale, it gets tricky to track your earnings. With a single Payoneer account, you can consolidate payments and use your earnings in ways that are quick, flexible, and secure. Plus, payments via Payoneer often cost less than international bank transfers.
Have a global presence
Keeping your banking details in a foreign country can be beneficial for business and Payoneer can help you do just that with local receiving accounts.
Get paid pronto
Get paid in multiple currencies with up to 70% lower fees than usual bank transfers. When it's easier for them, you're more likely to get paid on time.
Pay VAT and sellers' fees
Pay EU and UK VAT authorities from your Payoneer account for free and save on costly conversion and transfer fees.
Convert your funds fast
Take advantage of fast conversions with top exchange rates and zero hidden charges.
Streamline the checkout experience
Adopt Payoneer Checkout to accept Visa and Mastercard payments in 120+ currencies directly on your personal webstore.
Dropship in multiple currencies
As a dropshipping business, your money is on the move – to and from suppliers, contractors, and customers all over the world. With a Payoneer account, there's a home for every pound, dollar, and yen. Plus, you can transfer between balances so you have the right currency, just when you need it.
Step 1 – Sign in
Sign in to your Payoneer account and go to
Activity > Manage currencies.
Step 2 – Select the currency
Enter the amount and both currencies you're
converting to/from.
Step 3 – Verify and submit
Check you're happy with any fees and the amount
you'll receive in the new currency.
Dropship us a line
---
Payoneer can help you keep more of what you earn from dropshipping. Our international team is ready to assist in 22+ languages with help and advice on how to streamline your dropshipping payments.
---