Add your bank account
---
All you need to do is add your bank details and you'll be ready to make fast, cost-efficient withdrawals so you can access your funds locally.
---
01
First, add the details to Payoneer
by navigating to Banks and cards >
Bank accounts for withdrawal
02
We will ask for the name of your bank, account type (personal/business), country, currency, and any other relevant details we need
03
Then you'll be asked to confirm your identity by verifying your date of birth and Payoneer account password
Auto-withdrawals
In some regions, auto-withdrawals are mandated by regulators. This means that when you receive your earnings, they are automatically withdrawn to the default bank account on the same day.
In other regions, auto-withdrawals are optional. You can choose daily, weekly, or monthly depending on your needs. Multiple auto-withdrawals can be set up for different currency balances and linked bank accounts.
Making a withdrawal
Choose the currency to withdraw and tell us which bank account you'd like to use.


Then, choose an amount to withdraw. You can also tell us how much you want deposited, and we'll calculate the rest.
Review the details, including any applicable fees and submit the withdrawal. Funds typically arrive within 2 business days.
What they say
What do our current customers think of working with Payoneer? Here's what they have to say.

Jenny jauarti
Founder and Owner, KainKain
"Payoneer has helped me build my brand KainKain in the global market and my sales have since been increasing steadily. Without Payoneer, I would never have been able to sell my products in one of the biggest global online selling platform – Amazon – which has resulted in a 40% increase in business revenue."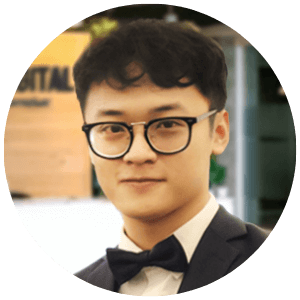 Toan Thang
Affiliate Marketer
Payoneer simplifies the process to transfer money from American/Europe companies to my bank account in Vietnam very easily and quickly.

Zhou Li Fei
Online Seller
Since I received my Payoneer card, I use it daily to receive funds from companies around the globe. If you are like me and need to receive payments in US Dollars, or you are an affiliate through companies like cj.com, or an etailer selling on Amazon, Wish, Etsy, or you are working part-time as a freelancer for foreign companies, Payoneer will be your first choice.

Gabriel Carrivale
CEO, Delery Agency
Payoneer helped us in a great way. I see Payoneer as my partner, because they are always thinking about better solutions to provide me with a better service. They understand our business, so they create professional solutions adjusted to us, the generation of digital workers.
---
Contact Payoneer support
---
Hopefully, you've been able to find the answers to your questions, but if you haven't, please feel free to get in touch. Our customer care experts are available to assist you in 22+ languages.
---
Get answers in our FAQ's
---
Most withdrawals will land in your account the same day, while some may take up to 2 business days. 
You can make up to 30 withdrawals daily with a $5000 Daily limit. You can make up to 30 point of sales transaction daily with $2500 daily limit.
Select the bank account you want to withdraw to.
Click Withdraw.
Follow the on-screen instructions to make a withdrawal
* If you are based in India, payments received to your Payoneer account are automatically withdrawn to your local bank account within 24 hours.
Sign in to Payoneer.
From the main menu, go to Settings and choose Bank Accounts.
Choose the type of bank account you want to add:
To add a new bank account for withdrawal, select the Your accounts tab
To add a new recipient bank account for paying recipients that are not Payoneer customers, select the Recipient accounts tab
Select Add bank account.
Follow the on-screen instructions to add the bank account details.
For Individual accounts: The account holder name must match the name on your Payoneer account.
For Company accounts: The account holder name much match the company name on your Payoneer account.
Note: If you are adding a recipient bank account, you will be asked to provide recipient contact details. Please ensure that this information is accurate, as incorrect information can delay Payoneer approval of the bank account.
Once you submit the details, we'll review them. It usually takes up to 3 business days. Watch your email for confirmation that the bank account has been approved.