payoneer For ecommerce marketplaces
Made for borderless trade
The future is digital and global. So, let Payoneer simplify business in multiple marketplaces and currencies, making global payments secure, compliant, and trusted.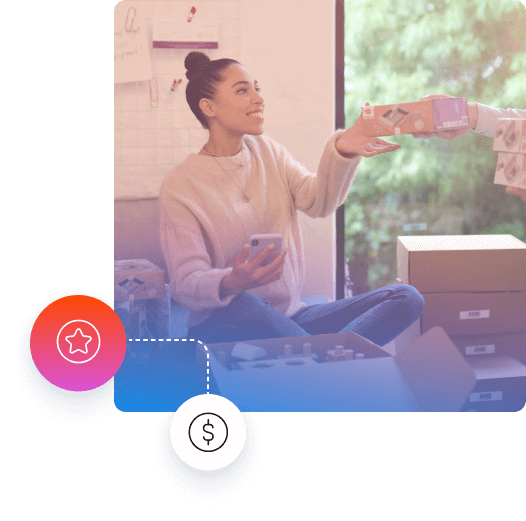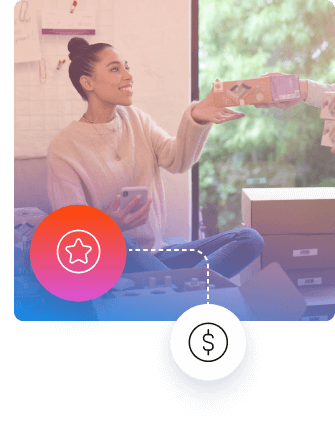 Recognize yourself?
Do you ever Wish upon a Tik Tok? And when you're Upwork, do you Google your Wayfair home? Yep, so do we – you're 100% in the good company.
All the expertise under the sun
The sun never sets online – and Payoneer is ready and alert 24/7/365. Our know-how in every aspect of ecommerce, marketplaces, and platforms means you can leave your global banking needs in our safe hands. And there are many payment and related services you can entrust to us including mass payouts, payment collection, fraud prevention, and technology and platform integration.
Mass payouts
Simplify how you pay your customers and payee experiences. Use our robust APIs to facilitate, automate and execute payments in large volumes. Make payments in 190+ countries and territories, in 70 currencies, and easily expand your business borders without the high costs and complexity.
Fraud prevention
Our focus is on risk management and compliance for a level of assurance that other platforms cannot match. Our multiple layers of protection are backed by an impressive cast list: we work with the world's leading security vendors and specialists.
Collect payments
Use Payoneer Collection API to debit a Payoneer user's balance and reduce the workload of manually managing payments, save up to 66% on interchange fees, enjoy instant collection, immediate settlement and avoid charges for failed transactions.
Robust APIs
Payoneer offers many integration options and APIs to integrate payments into your technology environment. Our APIs will fully automate your payment initiation, administration, and reconciliation while providing complete transparency for payees.
Secured by detection
and prevention
Hard-earned reputations can be lost overnight. For ecommerce, it's vital to do everything you can – as upstream as possible – to protect customers, employees, partners, assets, and your business from fraud and cybercrime. Plus, it's vital you trade by the books everywhere – and that can be a monumental task across currencies, banks, and borders. Here are some of the ways we guarantee our operations are secure.
Globally regulated
Payoneer and our platform are recognized and valued by tax authorities and regulators worldwide.
As well as being compliant with MSB US & E-Money Licenses and PCI DSS, we're fully regulated in the US, Canada, Europe, Japan, Hong Kong, Australia, and more – for global coverage.
Risk managed
Our focus is on risk management and compliance, alongside the safe use of our platform. In fact, 15% of people in our workforce are dedicated to these priorities.
Payoneer fraud protection is equally comprehensive – we detect anomalies and validate transactions, trace fund flows, and profile user behaviors – all in real time.
Fully audited
We're regularly audited and reviewed by regulators. The banking partners we work with also inspect and assure we're doing everything we can to keep our platform safe. The highly respected firm KPMG carries out our annual audit and quarterly testing by fintech security consultants Sightspan ensures our processes and operations are as secure and robust as possible.
Advice from payment experts
---
Managing payments on a global scale costs money, time, and effort. Our international team is available (in 22 languages and counting) to help your ecommerce business flourish.
---
Frequently asked questions
---
Still got questions about Mass Payouts? Read our frequently asked questions answered by our experts.
You can offer your payees to receive the funds straight into their Payoneer account, local bank account or eWallet.
With Payoneer Mass Payouts you can send funds to hundreds of payees simultaneously, across the world, using multiple payments methods and multiple currencies. Invite sellers to sign up to Payoneer, fund your Mass Payouts account by sending the total amount you wish to pay to one of our trusted bank accounts and the amount will be updated within a day.
For integrated partners, you simply initiate a payment API call to our payment engine. Alternatively, through your Payoneer Mass Payouts admin area you can upload a csv file with payment instructions or select the sellers who need to get paid, enter the amount and click 'Pay'.
The Payoneer Collection API allows you to automatically debit a consenting Payoneer user's balance, removing the hassle of managing payments. This is a great way to make it simple for your payees – not only can they use Payoneer to withdraw their earnings, but also can use their Payoneer balance to pay for other services and fees on your platform.
Payees can opt-in to make ongoing payments from their Payoneer account for free, while you benefit from immediate settlements, no chargebacks and lower operating costs with only a small percentage fee charged per successful transaction.
Paying people around the world in multiple currencies generates plenty of tax liabilities and a trail of paperwork that needs to be collected from payees, reported, and then filed with the relevant tax authorities.
With Payoneer's end-to-end tax service (currently only available in the USA) you only need one vendor to sort out all your tax needs, from helping your payees choose which forms to fill in to collecting, approving and submitting them to the IRS, we can take care of it all, so you can save time, money and resources. For more information regarding our tax services have a look here.