payoneer For Wholesalers and exporters
Borderless wholesaler payments
For wholesalers and exporters, Payoneer is like having a bank account in your customer's neighborhood. Payoneer works with all major currencies to help you keep more of what you earn.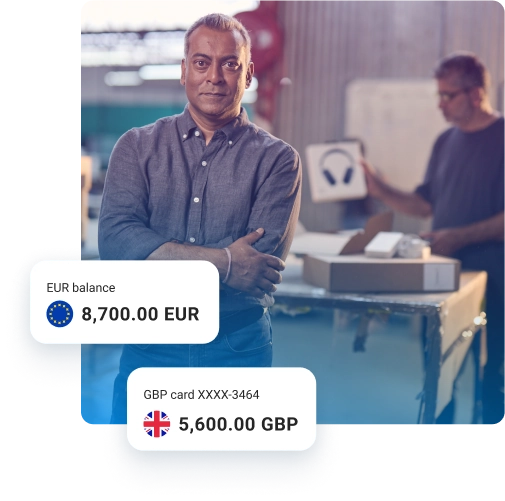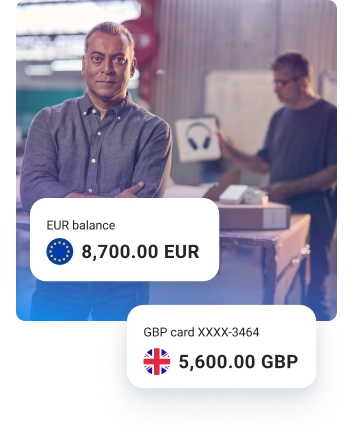 Get paid in US dollars? Get Payoneer
If your customers pay in USD, Payoneer gives you a SWIFT code so your clients, wherever they are, can pay you via international wire transfer. Not only does this help make customers' and suppliers' lives easier (they can pay you how they want), but the fees are also usually much lower than at a traditional bank.
Reach further with Payoneer
One Payoneer account is local and global. In other words, you can request and accept payments in all major currencies direct to your account balance. Plus, it's easy to make payment requests in your preferred method from more countries – you can even choose to be paid by credit card or ACH debit in the US.
Earn more, grow more
Payoneer enables your business to keep more of your earnings. One account increases transparency across your world of payments, especially where you have a high volume of transactions in multiple currencies. And when you've been paid, here's how you can manage your balances.
Withdraw funds locally
Directly transfer your international business earnings to your preferred local bank account.
Make business payments
Pay suppliers, contractors and for services. Save even more time with batch payments – up to 200
at a time.
Pay VAT and sellers' fees
Pay EU and UK VAT authorities from your Payoneer account for free and save on costly conversion and transfer fees.
Convert your funds fast
Take advantage of fast transfers between the currency balances in your account with top exchange rates and zero hidden charges.
Manage currencies
in minutes
Your money might come from lots of different places – from suppliers and customers all over the world – but there's a home for every pound, dollar and yen in your Payoneer account. Plus, our quick conversions mean you have the right currency, just when you need it.
Step 1 – Sign in
Sign in to your Payoneer account and go to
Activity > Manage currencies.
Step 2 – Select the currency
Enter the amount and both currencies you're
converting to/from.
Step 3 – Verify and submit
Check you're happy with any fees and the amount
you'll receive in the new currency.
Simplest is best
Payoneer makes life easier. If you've experienced other payment solutions, you'll understand what we mean – just like these wholesale and export businesses.

Golf Shafts Asia
"Payoneer local receiving accounts enable me to get paid in different currencies, including HKD, AUD, EUR and USD, which I can then convert and withdraw to my USD bank account at a fixed fee. Furthermore, with Payoneer, I can process incoming payments, including wire transfers and credit card transfers with lower fees than Paypal."
Support that's straight forward
---
Managing international payments and currencies can cost your business money, time, and effort. Our international team is available in 22+ languages – we can offer the help and advice you need to help your multi-currency business grow.
---