payoneer For travel
Where next for travel?
Technology is transforming travel at every step. For vacation marketplaces, and travel suppliers, operators, and providers, Payoneer has the right global payments solution.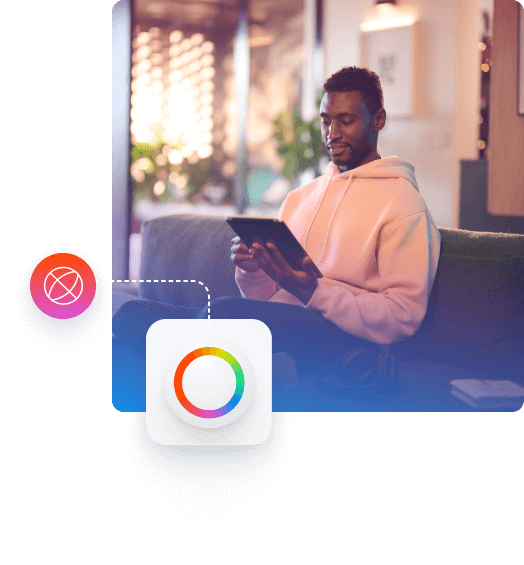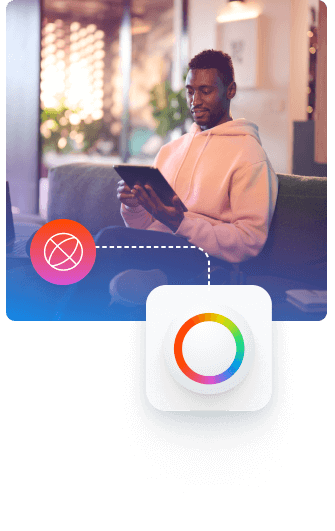 Everywhere is on our travel list
Payoneer connects with more than 2,000 marketplaces, platforms, and networks. We are committed to simplifying international travel, tourism, and trade – one payment experience at a time. Here are some travel partners you might recognize.
Home and away
Travel rentals and marketplaces have taken off – and we're the rocket fuel. Payoneer enables travel businesses to grow fast – from Airbnb to Vrbo. We're present in 190+ countries and territories, with payout capabilities to local bank accounts, Payoneer accounts, digital wallets and payees' Payoneer Mastercard in 70 currencies, so you can pay hosts and homeowners in multiple countries, securely and in local currencies.
Trusted travel companion
People will always have a boundless appetite to experience new places. When it comes to international travel, habits and behaviors are changing. So, flexibility and simplicity need to accompany every travel experience – especially in the world of payments. Here's how our suite of services help your travel business flex and grow.
Expand reach
Travel businesses shouldn't be limited by payment possibilities. Payoneer frees you to pay providers and suppliers no matter where they're located.
Simplify payments
Choose the technology platform that makes cross-border payments without the hassle. We automate with APIs and give payees full transparency.
Manage currencies
Keep your travel network happy by paying people and businesses in their preferred currencies. And switch seamlessly so you always have the currency you need.
Control funds
Gain more control of your reconciliation and reporting. With Payoneer, you can manage funds until services are confirmed and easily match payouts to transactions.
Lower fees
Tiered fees mean that the more your
partners and providers earn, the cheaper
each transaction becomes with discounted fees of up to 2%.
Fight fraud
Trust in our proactive fraud prevention for all your payments. Our secure, compliant, and fully audited platform is recognized and valued by financial regulators, globally.
Travel payments explained
---
Cross-border payments in any global marketplace are complex. Don't worry, our international team is available (in 22 languages and counting) to answer questions, offer advice, and help you navigate the world of travel payments.
---
Frequently asked questions
---
Still got questions about Mass Payouts? Read our frequently asked questions answered by our experts.
With Payoneer Mass Payouts you can pay hundreds of partners simultaneously, across the world, using multiple payments methods and multiple currencies. Invite them to sign up to Payoneer, fund your Mass Payouts account by sending the total amount you wish to pay to one of our trusted bank accounts and the amount will be updated within a day.
Then, simply initiate a payment API call to our payment engine. Alternatively, through your Payoneer Mass Payouts admin area you can upload a csv file with payment instructions or select the partners who need to get paid, enter the amount and click 'Pay'.
With a Mass Payouts account, you can give your partners flexibility and offer them the option to receive the funds straight into their Payoneer account, local bank account or eWallet.
With a Mass Payouts account, you can hold up to 30 currencies and make payouts in 70 currencies. The currency your partners will receive the funds in will depend on the currencies you decide to make available to them.
For more details have a look here.
The Payoneer Collection API allows you to automatically debit a consenting Payoneer user's balance, removing the hassle of managing payments. This is a great way to make it simple for your partners – not only can they use Payoneer to withdraw their earnings, but also can use their Payoneer balance to pay for other services and fees on your platform.
Your partners can opt-in to make ongoing payments from their Payoneer account for free, while you benefit from immediate settlements, no chargebacks and lower operating costs with only a small percentage fee charged per successful transaction.
Paying people around the world in multiple currencies generates plenty of tax liabilities and a trail of paperwork that needs to be collected from payees, reported, and then filed with the relevant tax authorities.
With Payoneer's end-to-end tax service (currently only available in the USA) you only need one vendor to sort out all your tax needs, from helping your payees choose which forms to fill in to collecting, approving and submitting them to the IRS, we can take care of it all, so you can save time, money and resources.
For more information regarding our tax services have a look here.