Painless invoice payments
Billing keeps your business on track so we make invoices quick to send and easy to track. If you want to ace your cashflow, let us help you take the pain out of billing.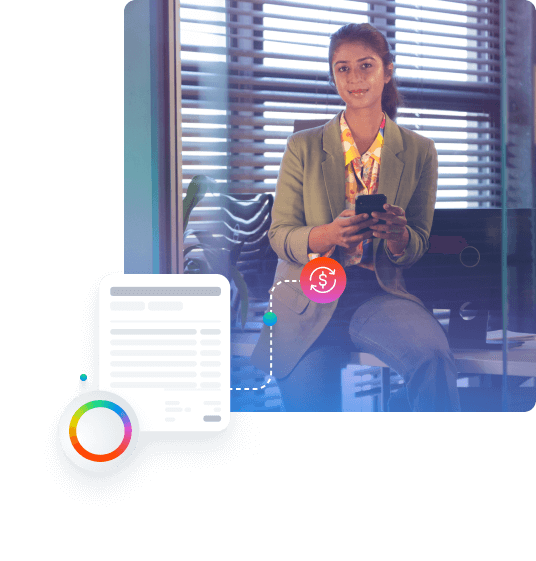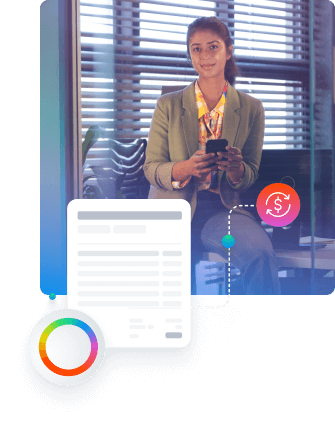 Invoicing goes international
With Payoneer, you can send invoices here, there, and everywhere. It's time to simplify how you get paid, with one Payoneer account that connects you to more than 2,000 marketplaces and all your global clients.
Your invoices are your business
When it's time to get paid, a professional invoice goes a long way to creating the right impression for your business. With Payoneer's free invoice generator, you can quickly customize templates – like adding local taxes, currencies, terms, and you or your customer's preferred payment methods.
Ace your cashflow
Why make life harder than it needs to be? That goes for billing too – make it easy for anyone, anywhere to pay you and they just might do it sooner. You can also save, track, and manage invoices in your Payoneer account. So, you can keep on top of money in and out, and quickly nudge late payers with a timely reminder.
Flexible ways to get paid
Wherever your customers are based, your Payoneer account enables payment processes to flow smoothly and seamlessly.
Get to know your cashflow
It all happens in your Payoneer account. From the moment you send an invoice until it's settled, you have greater visibility and control of your cashflow.
Global meets local
Get local receiving accounts which allow you to accept local bank transfers in USD, EUR, GBP, JPY, CAD, AUD and more – just like a local bank account would.
Prompt payments
Request a payment in your Payoneer account. Your client will get an invoice with ways to pay – by credit/debit card (VISA, Mastercard® or American Express), ACH bank debit or local bank transfer. Learn more
Convenient for making payments
No matter who you need to pay, Payoneer makes it pain-free and fast.
Pay everyone and anyone
Pay anyone whether they have a Payoneer account or not. Team members, contractors, suppliers and more – just use the funds in your Payoneer account.
Sort out your VAT bill
Your Payoneer account lets you pay UK and EU tax authorities for any value-added tax (VAT) you owe. There are no surcharges or fees, just seamless payments.
Order a card for convenience
Pay business or personal expenses directly from your account and keep track of everything. Plus, your Payoneer card works at ATMs for easy withdrawals.
Easy access to your earnings
You've completed the work and the money is there. Now you need easy access to your earnings – no matter what currency you're paid in.
Mastercard® makes it happen
Apply for a Payoneer card to buy onlineand in stores, or to withdraw from ATMs. Powered by Mastercard®, Payoneer card payments are accepted almost everywhere.
Bring it all home
Withdraw funds from Payoneer directly to your local bank account, in your preferred currency.
Now you're talking
Being super-efficient , especially when it comes to getting paid for your products and services, is a pillar of business growth. Don't just take our word for it, hear from our customers.

Anton Klymyk
Founder & CEO at Workogram.com
"With Payoneer, I can easily send payment requests to my clients to pay using their card, ACH bank debit or bank"