Maximize sales with a better payments experience
Shoppers enjoy a seamless, reliable payments experience. You enjoy fast settlement, better conversion, and competitive pricing.
Transparent pricing​
Only pay when you sell. ​
No monthly fees. ​No setup fees. ​
No other hidden fees.
Multiple payment methods
Let shoppers pay how they want – with 120+ currencies and multiple payment methods, from cards (Visa, Mastercard, Amex) to local payment options. ​
Fast settlement​
Fast settlement (T+2)*, paid to you any day of the week, all year around. Free FX to settle funds in USD, GBP, EUR, JPY and HKD. Small fee applicable for other currencies.
*subject to risk evaluation​
Optimized to reduce declines​
Our platform is regularly calibrated and optimized to reduce the number of payments that get declined. We work tirelessly to get you the best acceptance rates.
Tailor Checkout to fit your needs
Designed with flexible components that allow you to customize the look and feel of your online store.
Optimized for every device
Designed to fit and dynamically adapt to the shopper's device- desktop, tablet or mobile.
Seamless UX to drive conversions​
Best-in-class UI design and UX optimization. Built to drive shopper conversion through front-end design.
Flexible to fit your business​
Easily configurable single or multi-page checkout flow that can be styled to match your branding.​
Intelligent features ​
Reduce friction for your shoppers with intelligent features such as 'localized language support for the payment page' and 'custom payment methods based on shopper location'.​
Protect your revenue and fuel your future growth
We proactively work with you to help you better manage funds, protect you from threats and implement best practices.
Track your earnings
Gain more visibility into your store's transactions with our dashboard and reporting. ​
Robust fraud prevention​
We leverage billions of data points and our dedicated team of anti-fraud experts to proactively stop fraud before it hits your business​
Intelligent dispute management​
Leverage our pre-dispute alert and our dedicated chargeback team to reduce your chargeback rate. ​
Dedicated local support​
We're here to help you succeed and believe in a holistic model of support. Whether it's a technical question, checkout-specific query or even guidance on best practices – we've got you covered. ​
Local to you​
Our team is available to help you 24/7, 365 days a year. Contact us via chat, email, phone, or through local channels (e.g WeChat).​
We speak your language​
Customer support offered in over 22+ languages (including Chinese and Vietnamese).​
Specialized support​
In addition to our general support, we have specialized teams to help you with onboarding, integration, fraud prevention and chargeback management. ​
Leverage our resources​
Extensive how-to guides and best practices available on a variety of topics. You can also ask for help from 2million+ users who make up our Payoneer Online Community!​
Integrate your way​
---
Checkout provides flexible integration options so you can choose exactly what you need, from out-of-the-box solutions to fully customizable ones.​
---
Shopping cart plugins
Connect your store in just a few clicks to ecommerce platforms like Shopify and WooCommerce.​​
Embedded payment page​
Embed the payment form fields ​into your UI, so customers ​can pay directly on your online store.​
Hosted payment page​
We host the payment page for you ​and redirect customers back to your website after purchase.​
Meet our successful sellers
Learn how we helped other SMBs grow​

Myrat
Marketing director at 8season.com
"We have been using Payoneer collecting funds from Amazon Store for a long time, and the cooperation went smoothly, so we have confidence in Payoneer. After understanding the Payoneer Checkout's highlight, rates, payment security and other outstanding features, we decide to use it after comprehensive consideration. After integrating, the volume our credit card channel has steadily increased"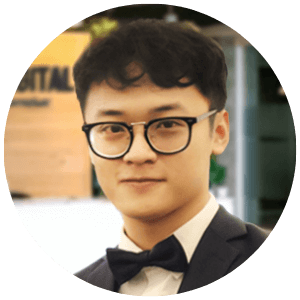 Lam Nguyen
Director at Mega Agency Global Limited
"I'm happy that I've switched from my previous payment gateway to Payoneer Checkout. Payoneer offers better rates, more affordable transaction fee for payments from every country, super quick payout process, very easy integration with WooCommerce and excellent local support"
Hugo
Founder of Tayda Electronics
"We've found Payoneer Checkout to be fast and reliable. After the set-up and integration process, everything is straightforward and intuitive, with competitive rates. I highly recommend Payoneer for online sellers"
---
Get support
---
Hopefully, you've been able to find the answers to your questions, but if you haven't, please feel free to get in touch. Our customer care experts are ready to assist you in 22+ languages.
---
Take your eCommerce store to the next level with Payoneer Checkout.