Shopline Integration for
Payoneer Checkout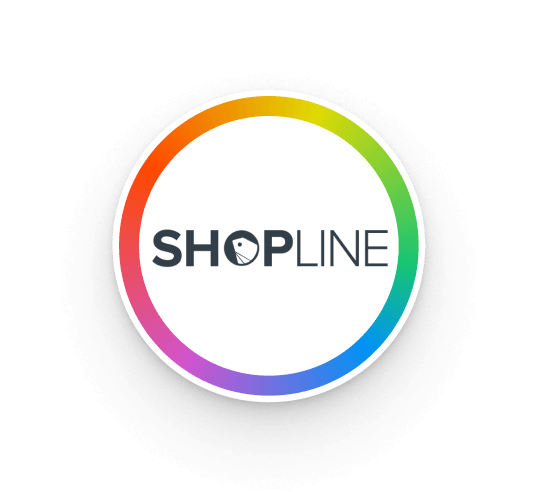 What is Shopline?
Launched in 2013, Shopline describes itself as "Asia's biggest provider of omnichannel retail services for online, offline-to-online and cross-border commerce". They provide smart e-commerce, social commerce and point-of-sales solutions for businesses of all sizes. Alongside online and offline store features, they also support companies in managing products, orders and fulfilment.
To date, they have helped over 350,000 merchant to sell to their 680+ million customers.
Who is Shopline for?
Shopline is built for merchants of all kinds and sizes and has a slew of solutions for specific business needs. Merchants can build a functioning ecommerce site within 30 minutes and configure payment options, languages and themes to provide a truly local global experience.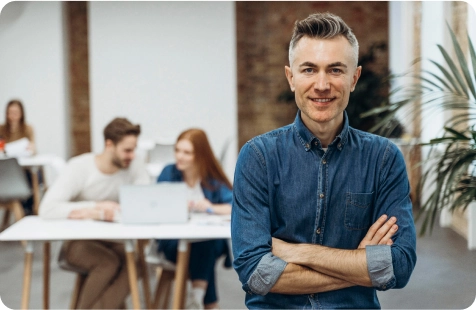 What Is Payoneer Checkout?
Payoneer Checkout is an end-to-end payments processing solution built for small to medium business owners with ecommerce stores.
For merchants
It enables payment acceptance from PayPal, credit and debit cards in 120+ currencies around the world. By becoming a Payoneer customer, you also gain access to additional benefits such as localized support, favourable FX conversion fees, the ability to pay suppliers or quickly withdraw into your own local currency.
For merchant's customers
It provides an easy payment flow for them to purchase the products and services of their choice, through their preferred payment method and currency. The configurable look and feel of Checkout, also ensures that your payments page is always on brand and on point.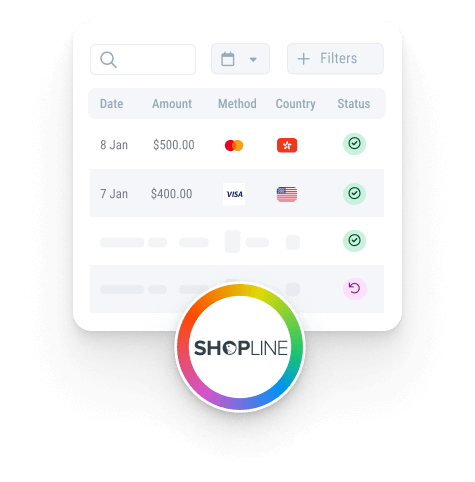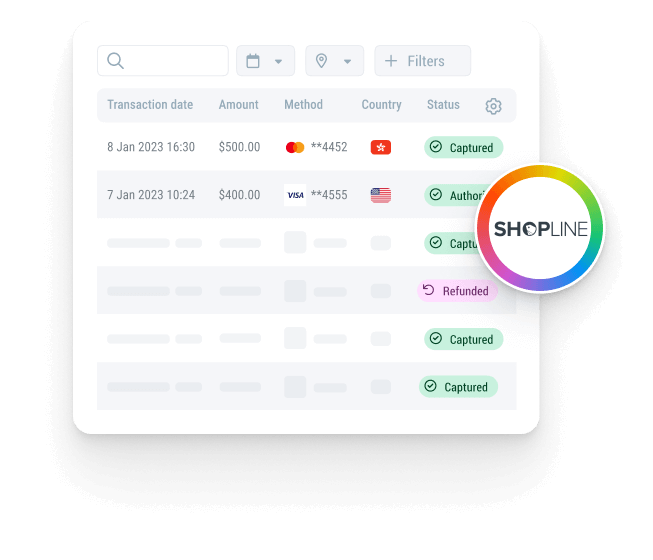 Why should you integrate Shoplinewith Payoneer Checkout?
There are many benefits to connecting your Shopline store with Payoneer Checkout, below are just some of the reasons why we're the preferred choice for global SMBs.
Easy setup
Local customer support
in your language
Fast daily settlements
Enhanced fraud prevention
No setup or maintenance fees
Higher acceptance rates
Increased cart conversions
Smooth checkout experience
Chargeback assistance
Transparent pricing
---
Frequently asked questions
For any issues relating to the installation or configuration of the Checkout plugin, contact Shopline for support.
If you have any issues with transactions, contact your account manager or reach out to our Customer Support team.
Alongside Print on Demand, B2B and Social Commerce, Shopline also supports Dropshipping . They have an appstore with specific droppshipping apps which enable merchants to run "inventory free" stores.
Current Shopline customers are across all industries and sizes. For more information on the merchants currently using Shopline, head to their Shopline examples pages.
Merchants can easily implement multi-language settings on their stores. It is also possible to amend or delete languages. Shopline currently supports English, Traditional Chinese, Simplified Chinese, Malay, Vietnamese, Thai, Indonesian, French, German, Japanese, and many more.
Refunds are managed within your Shopline Account. There is extensive documentation on how you can manage and refund payments within the Shopline help centre.
Take your eCommerce store to the next level with Payoneer Checkout