Magento Integration for
Payoneer Checkout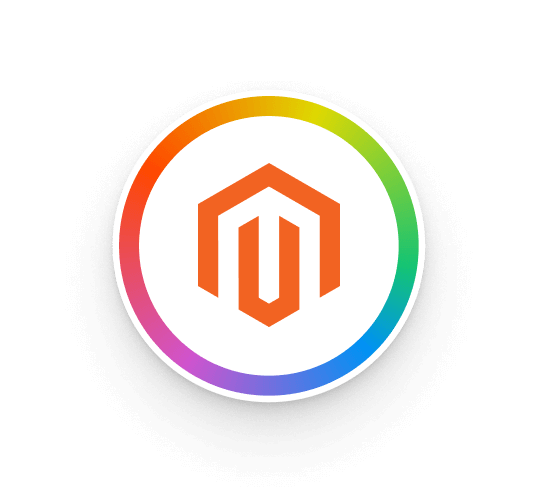 What is Magento?
Founded in 2008 and acquired by Adobe in 2018, Magento provides a dedicated commerce platform, with extensible open-source capabilities, to enable online selling. It allows merchants to build from scratch their webstore and, alongside 3,000 add-ons and apps available in Magento's Extensions marketplace, provides additional services such as CRM, multi-store management and the ability to tier products.
More than 250,000 merchants worldwide use Magento and ecommerce sites can either be built with Magento Open Source for free or, for additional functionality, Magento Commerce (Adobe Commerce).
Who is Magento for?
Magento (Adobe Commerce) is designed for B2B and B2C merchants across a range of verticals, supporting both SMB and Enterprise.
Free open-source offering is for businesses who want to build their eCommerce store from the ground up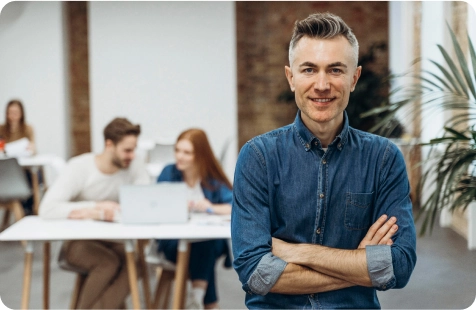 What Is Payoneer Checkout?
Payoneer Checkout is an end-to-end payments processing solution built for small to medium business owners with ecommerce stores.
For merchants
It enables payment acceptance from PayPal, credit and debit cards in 120+ currencies around the world. By becoming a Payoneer customer, you also gain access to additional benefits such as localized support, favourable FX conversion fees, the ability to pay suppliers or quickly withdraw into your own local currency.
For merchant's customers
It provides an easy payment flow for them to purchase the products and services of their choice, through their preferred payment method and currency. The configurable look and feel of Checkout, also ensures that your payments page is always on brand and on point.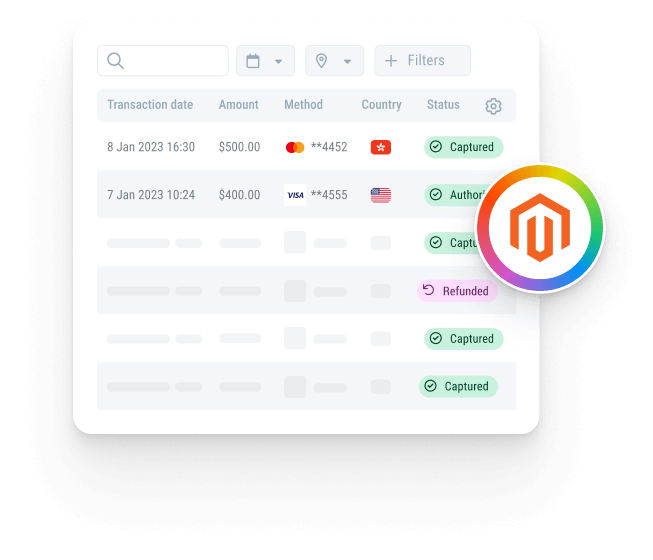 Why should you integrate Magento with Payoneer Checkout?
There are many benefits to connecting your Magento store with Payoneer Checkout, here are just some of the reasons why we're the preferred choice for global SMBs.
Fast setup
Local customer support
in your language
Fast daily settlements
Enhanced fraud prevention
No setup or maintenance fees
Higher acceptance rates
Increased cart conversions
Smooth checkout experience
Chargeback assistance
Transparent pricing
---
Frequently asked questions
The key difference is that Magento is a dedicated eCommerce platform whereas WordPress is a Content Management System (CMS) where you need to integrate an eCommerce plugin, such as Magento, to enable online selling.
Where they share similarities, is in the high configurability of features and add-ons and the ability to use free and paid versions.
There are several ways to check which Magento version you have. The easiest way is to look in the Admin Panel, where it will be shown in the bottom right corner of the footer.
Simply put, Magento is a highly customizable eCommerce Platform with the ability to integrate pre-built features and functionalities. From a technical standpoint, Magento is a platform with built-in PHP, which enables programmers to use code to build their website but with the option to use existing features.
Extensions are specific packages of code which, once implemented, perform a particular function to achieve a specific task. This function might be to add a product feed, provide the merchant new analytics capabilities, or a way to customize stock status. Currently there are over 3,000 extensions on the Magento Marketplace, categorized by use case. These are:
Accounting & Finance
Content & Customizations
Customer Support
Marketing
Payments & Security
Reporting & Analytics
Sales
Shipping & Fulfillment
Site Optimization
Themes5
Yes, it is. Businesses can either manually email their suppliers for specific dropship orders or they can use Extensions to automatically request the sending of goods to customers once orders have been places.
Out of the box, Magento can handle 100,000 – 200,000 products without impairments to performance and many millions with the right hosting and scaling solutions in place.
Many Magento customers handle thousands of transactions a day through their webstore. There are several solutions online to protect you from high spike of traffic and the top recommendation is to use AWS to cloud host your website.
Take your eCommerce store to the next level with Payoneer Checkout