Prem Zalzman
Kolibri (Argentina), Co-Founder
"Payoneer has made it simpler and more efficient for clients to work with us." Find out how a Latin American strategic management consultancy tackled cross-border payments for clients and contractors."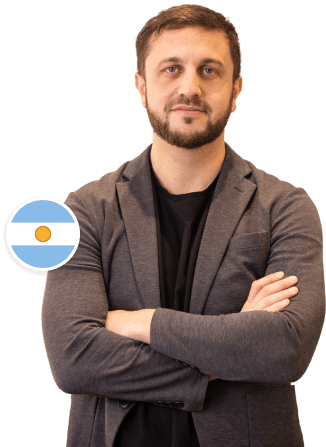 Challenge
Cross-border payments in Latin America to clients and contractors.
Solution
Payoneer's comprehensive B2B payment solutions.
Result
Easier new-business wins and 100% year-on-year sales growth.
---
With a regional presence in Argentina, Mexico, Paraguay, and Uruguay, certified B Corp business Kolibri is recognized for its commitment to shaping an environmentally regenerative economy.
Since its launch in 2019, it has integrated environmental programs into businesses using three pillars: carbon strategies, circularity strategies, and innovation and stakeholder engagement. Its mission is to make Latin America the leading region for positive impact.
Kolibri's multi-country endeavors meant it needed a seamless financial solution that could handle cross-border payments for clients and contractors. Its rapid year-over-year growth had made it crucial for the company to find a payment platform that was quick to implement and scale.
Paying for ads is at the core of our business. We used to pay with cards using alternative payment solutions, but very quickly we have been confronted with low spending limits and difficulties in managing our multiple campaigns. With Payoneer Commercial Mastercard®, we have dozens of virtual cards to streamline our expenses.We can spend in USD, EUR and GBP using our Payoneer balance and greatly save on FX.
---
In 2022, Kolibri chose Payoneer to manage funds and optimize FX for its clients and contractors all over Latin America.

Payoneer's comprehensive B2B services allowed Kolibri to scale its business while simultaneously improving its global payment processes.
---
"Payoneer has made doing business with Kolibri much simpler and more efficient. We're grateful for how easily and smoothly our collaboration has functioned."
Payoneer has delivered three significant benefits for Kolibri.
Global accessibility: customers around the world can pay for Kolibri's services as if they were making local payments, making it much easier to win new business.
Local and international payments: through Payoneer, Kolibri can pay its contractors based in Latin America. Those contractors can then choose between withdrawing funds locally or making their own payments across the globe.
Business expansion: in 2022, Kolibri partnered with 42 clients across 13 different countries, doubling its year-on-year sales growth.
More success stories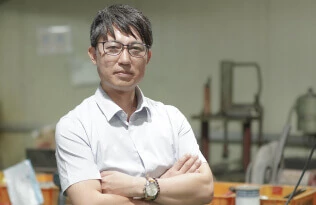 Daehyun Ko
Myungyoon Electronics (S. Korea), General Manager
"Thanks to Payoneer, we can expand our business globally." From B2B to B2C: how Myungyoon Electronics took control of its sales process to launch its products in the global market.
Read more