Daehyun Ko
Myungyoon Electronics (S. Korea), General Manager
"Thanks to Payoneer, we can expand our business globally."
From B2B to B2C: how Myungyoon Electronics took control of its sales process to launch its products in the global market.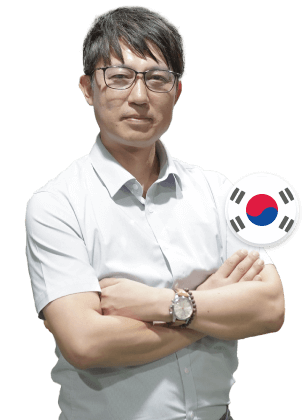 Challenge
Finding new markets and new ways to sell overseas and online.
Solution
Partnering with Payoneer enabled a successful launch onto several marketplaces.
Result
A strong growth trajectory has been resumed and the future looks positive.
---
Korean company Myungyoon Electronics has been manufacturing and selling specialist motors for more than 50 years. Its flagship product, the world's first digital phase converter (DPC), has been exported to more than 60 countries.

Myungyoon Electronics traditionally relied on B2B sales channels through agencies, and it faced significant challenges selling overseas during the pandemic. It needed a way to tap into new markets and overcome these obstacles to maintain its business growth.
---
"We manage funds more easily and conveniently now. We are achieving remarkable revenue growth through overseas e-commerce that far exceeds the days of domestic sales alone."
Myungyoon decided to explore alternative sales channels, such as online B2C sales, to counter the impact of the pandemic.

A reliable payment solution was vital for enabling overseas sales and managing international transactions. In 2018, it launched on Amazon US, choosing Payoneer as its payment provider.
---
"Thanks to Payoneer, we can expand our business globally!"
Payoneer's smooth payment process — and plug-and-play compatibility with the world's best-known marketplaces — enabled Myungyoon to expand effortlessly onto Lazada and Shopee.

The Payoneer card enabled it to pay for material imports and advertising, delivering savings on fees and streamlining operations. This enabled Myungyoon to rise above the challenges brought by the pandemic and resume its growth trajectory.
More success stories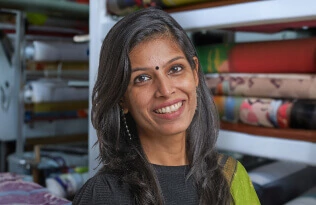 Nimisha and Manav
Co-founders D'Moksha Homes (India)
"Payoneer remains an integral part of our growth journey." Find out how Manav and Nimisha Dhanda launched their sustainable homeware brand on the cusp of India's national lockdown — and still managed to thrive.
Read more