William Scott
Dynamo (United States), CEO
"Payoneer has empowered us." Dynamo founder William Scott reflects on a partnership that has help take an innovative mobility aid worldwide.
Challenge
Process cross-border multicurrency payments from different international markets.
Solution
Partnering with Payoneer to facilitate international payments with ease and speed.
Result
Consistent global growth across several different regions – with more to follow.
---
William Scott knows a thing or two about mobility aids. In the 1980s, he suffered a severe leg injury while practicing for the US Olympic Tae-kwon-do trials. He endured more than 1,000 days of wheelchairs, crutches, and canes.
Fueled by that experience, in 2016 he launched Dynamo — a south Florida brand producing world-class, science-backed walking canes, sticks, and crutches.
It has been a labor of love, with years of development, hundreds of prototypes, and help from a medical advisory board of more than 50 physicians. Dynamo's mobility aids are designed to get people moving again – with function, safety, and comfort at the forefront of every concept.
As Dynamo looked to expand its brand globally – especially in mainland Europe and the UK – it knew it needed a reliable financial partner able to fulfil cross-border multicurrency payments and ensure its worldwide customers could access its innovative products.
---
In 2018, Dynamo partnered with Payoneer for its ecommerce needs. Payoneer has been instrumental in supporting Dynamo's growth, including its successful expansion into Walmart's marketplace.

Payoneer's well-established presence in global markets ensured Dynamo could bring its innovative mobility aids to more customers – and thus improve their quality of life.
---
"Our partnership with Payoneer has empowered us to expand globally and do more on our business growth journey."
Dynamo's success is evident in its growth trajectory and strong international customer base.
Simple, fast, and secure payments underpin the success of its store and marketplaces, and it continues to focus on further cross-border growth – all facilitated by Payoneer's powerful solutions.
More success stories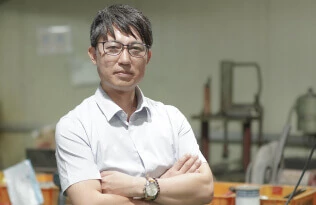 Daehyun Ko
Myungyoon Electronics (S. Korea), General Manager
"Thanks to Payoneer, we can expand our business globally." From B2B to B2C: how Myungyoon Electronics took control of its sales process to launch its products in the global market.
Read more