payoneer For iOS devs
How iOS devs get paid
Apple's big slice of the app market is a huge opportunity for iOS and mobile app developers. Before you take a bite, Payoneer simplifies how you get paid and access your USD earnings.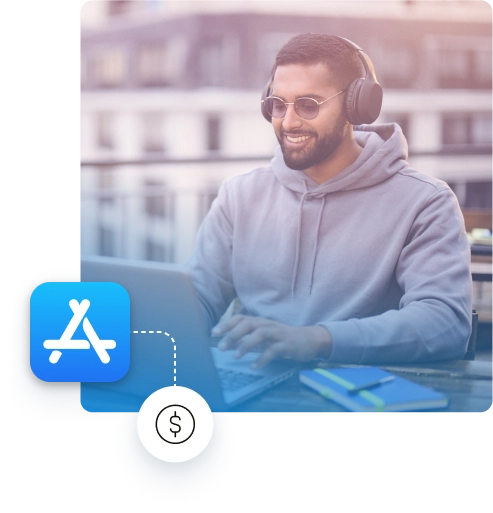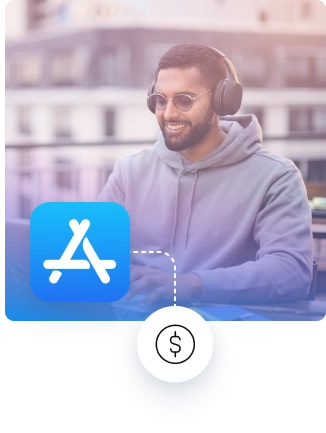 Apple for starters
Apple's ecosystem is just one of many developer networks and marketplaces that connect directly to your Payoneer account with a local receiving account.
Bank like a local
Once you're set up, just update your App Store Connect account with the details of your chosen local receiving account in the USA.
How to get paid using
App Store Connect
Once you have a Payoneer account, you can set up your App Store Connect account. Here's how to link your local receiving account when Apple pays you in US dollars.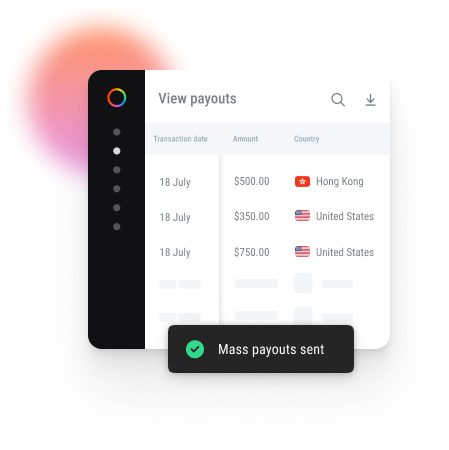 Apple talk
---
Cross-border payments can be complex, but we speak your language. Our international team is available in 22+ languages to help you navigate the world of Apple, App Store Connect, and iOS.
---