Takayuki Eiki
Ehime, Japan
"Without Payoneer, I could not have expanded my business as much as I have."
Challenge
Receiving payments from U.S. and EU companies.
Solution
Payoneer's Global Collection Accounts.
Result
Rapid company growth and increased revenue.
---
Hi, I am Takayuki Eiki
I come from Ehime, Matsuyama. I am an online seller on Amazon, selling mainly Japanese products including everyday items, stationary and toys.
I started my career in the automotive industry as an automobile technician. A few years ago I decided to make a change and become an entrepreneur. As I was always interested in global business, I decided to go into the online e-tailing business. I started my business by importing products, but it became more interesting for me when I started exporting products as well. I enjoy connecting with cultures outside of Japan and I am learning about the differences. This is what motivates me to run my business.
After three years, we now have a team of 18 staff in total based in our Tokyo and Ehime offices. Our business is distributing products to customers all over the world. If a product isn't available, we can supply it. We are confident in our ability to satisfy our customers, and this is our business. This is always our goal and it doesn't change.
---
"One of our major obstacles was receiving payments"
One of our major obstacles was receiving Amazon payments, as Amazon's main business platform cannot send payments to a Japanese bank account, rather it requires a US / EU bank account. However it's not easy to open a bank account in the US for a non-US resident or in the EU for a non-EU resident.
Payoneer's Global Collection Accounts solved these issues, as I could now receive US / EU account details from Payoneer, and receive my funds to my local bank account in Japan.
---
"There are services which only Payoneer can provide"
With Payoneer, I discovered great services, dedicated customer support, and tiered fees through which I receive reduced rates. Once my company gets more volume, the tier pricing helps me accordingly. The cost performance is very effective. Also, through Payoneer I receive my funds to my local bank account quickly – the funds usually arrive the next day.
Payoneer's Premium program gives us added benefits including reduced rates. The more we use the service, the more there is to gain. I think it's a good program. I communicate a lot with Payoneer, and what I like the most is their local Japanese support which is very important to US.
If I was not introduced to Payoneer, I would probably use another payment solution provider, however there are services which only Payoneer can provide. Without Payoneer, I could not have expanded my business as much as I have.
More success stories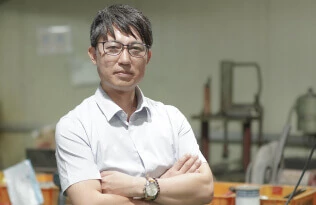 Daehyun Ko
Myungyoon Electronics (S. Korea), General Manager
"Thanks to Payoneer, we can expand our business globally." From B2B to B2C: how Myungyoon Electronics took control of its sales process to launch its products in the global market.
Read more