Receive payouts from any marketplace
From Amazon to Fiverr to Airbnb, sellers, service providers, and hosts get paid with a Payoneer account. It's a secure, convenient, and efficient way to accept payments globally with lots of ways to use the funds you earn.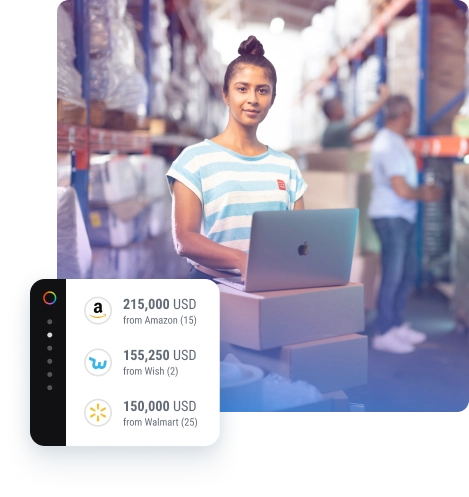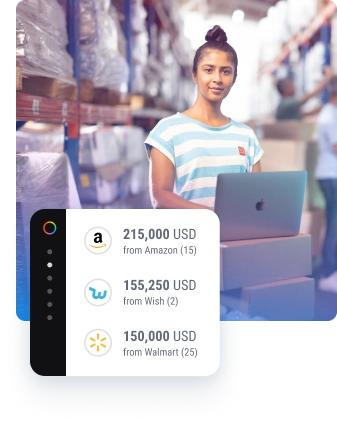 Wherever you work, Payoneer's already there
Payoneer connects with more than 2,000 marketplaces, platforms, and networks. It's all part of our commitment to empowering business on the world's marketplaces and making it as easy as possible to get paid and keep more of what you earn.
Made for marketplaces
Online marketplaces have taken off. They give businesses of every size unprecedented access to customers in new markets. As your business scales and grows, can your payment processes keep up? Payoneer can.
Accept all major currencies
Get paid whether a marketplace pays you in pounds (GBP), euros (EUR), dollars (USD) or many
more currencies.
Multicurrency, end to end
Bank like a local with no conversion fees, globally. Pay and get paid in the currencies your business uses every day.
Free up your funds
Withdraw money to your local bank account, pay expenses directly from your Payoneer account, or use the Payoneer card to withdraw at ATMs, and spend online and in stores.
Bring your markets together
Bring all your marketplaces
and platforms under one roof
and get paid faster with a single Payoneer account.
Advice in your language
---
Cross-border payments can be complex, but we speak your language. Our international team is on hand in 22+ languages to answer questions, offer advice, and help you navigate marketplaces.
---