Global compliance challenges facing the modern business
Cross-border payments are subject to multiple regulations. Non-compliance can incur fines, a sullied reputation, and worse! But modern businesses often face compliance challenges. We've uncovered what they are and how to deal with them. Use our checklist to make sure that your business is safe.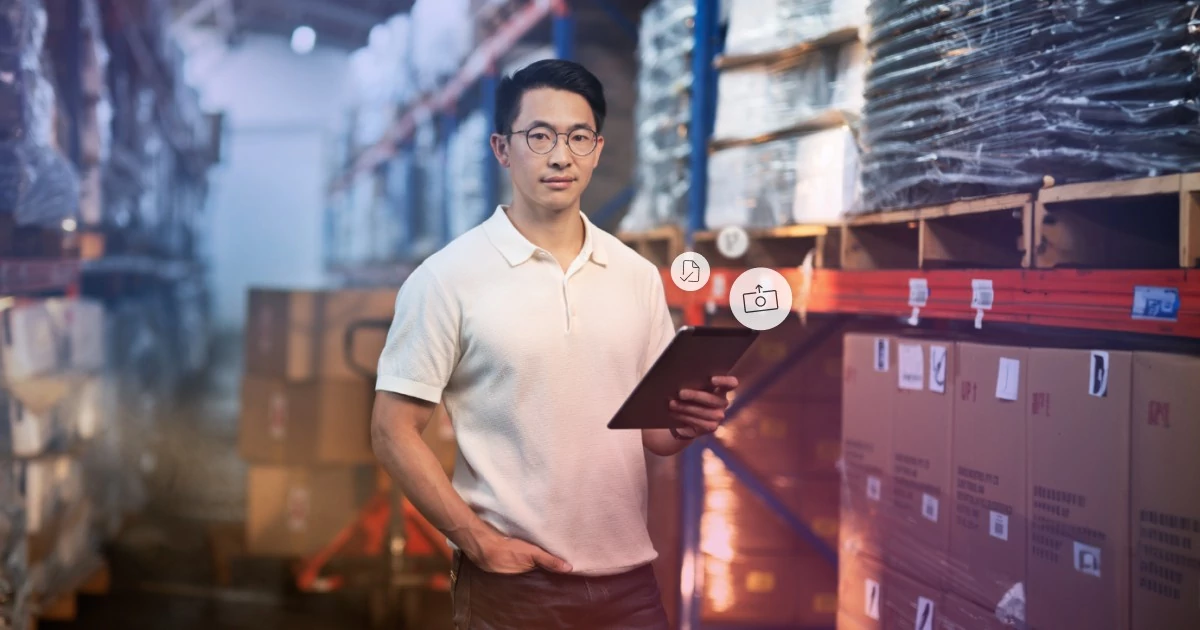 Every business that initiates cross-border payments to their payees, are subject to multiple payment regulations in both the originating country and the country in which the funds land. The costs of non-compliance can be severe, including failed payments, fines, reputational damage and in severe cases, imprisonment.
Understand what's involved in cross-border payment compliance and use the checklist to make sure that your business is covered:
Overview on cross-border payments
Payment regulations are evolving worldwide with governments from the US to China scrambling to monitor and control the money flows generated by industry and political disruptions, driven by the internet. The Financial Action Task Force (FATF) is an inter-governmental body established by 32 member jurisdictions to set standards and promote effective implementation of legal, regulatory and operational measures for combating money laundering, terrorist financing and other related threats to the integrity of the international financial system.
Regulation of payment service providers
Payment services were traditionally restricted to banks. Yet with the growth of the internet, countries have begun to focus on licensing and regulating smaller service providers that facilitate various forms of online payments. In the US, businesses that provide money transfer services need to obtain money transmitter licenses in each of the states that they provide service. In Europe, organizations can apply for authorization as an electronic money institution in any EU country (if they meet capital and risk management requirements) and passport payment services into other EU member states. Regulated payment providers need to develop robust Anti-Money Laundering and Combating Terrorist Financing (AML/CTF) programs and undergo regular audits.
Anti-money laundering (aml)
Money laundering refers to the process of trying to hide or disguise the source of illegal money by converting it to funds that appear legitimate. Money laundering is most likely to be successful when criminals avoid leaving a paper trail of transactions linking the money back to the crime. Law enforcement can follow the paper trail created from reports and records of financial institutions. To prevent money laundering, regulatory authorities typically set strict rules for recordkeeping and reporting of financial transactions by Payment Service Providers.
Counter terrorist financing (CTF)
Terrorist financing became an issue in the United States after the terrorist attacks on September 11, 2001. The US government passed the PATRIOT Act to attempt to thwart the financing of terrorism and make sure the issue receives adequate focus by US financial institutions. Payment providers are obliged to retrieve and maintain lists of sanctioned entities, screen payment parties, block attempted payments to listed entities and countries and report attempted infringement to regulators.
Your business – taking a risk-based approach to compliance:
A comprehensive compliance program should include risk management, fraud monitoring and robust investigation processes. Applications for boarding financial accounts should be automatically screened against multiple risk-based criteria. Red flags raised should be manually reviewed by dedicated personnel trained to identify potentially fraudulent or non-compliant account applications. Disbursements should be automatically monitored, leveraging proprietary data and third party tools to identify potential fraud or compliance violations. Red flags should trigger manual investigations that include link analysis on parties related to the incident and review of all transaction activity.
Compliance checklist for your marketplace, ad network or business:
Verify that the Payment Service Provider:
Holds appropriate licenses and is regulated in the jurisdictions of both sender and receiver.
Has strong Anti-Money Laundering and Combating Terrorist Financing (AML/CTF) programs that are regularly tested, audited and reviewed.
Screens all transactions against OFAC and other country relevant lists to prevent payments to sanctioned entities.
Administers a robust KYC program that is audited regularly by third parties.
Actively monitors transaction activity of customers for unusual or suspicious activity and reports on red flags that are uncovered.
Has employees who are trained to recognize activity indicative of money laundering, terrorist financing or other criminal activity.
Related resources
Developing a successful global business strategy is crucial for any business looking to expand beyond its domestic market. The benefits of entering the global market are endless. In this article, we will explore the main concepts of global business strategy.
Latest articles
One year post-war, Ukraine's businesses adapt and thrive amidst adversity. Entrepreneurs showcase resilience, reflecting national tenacity. Many diversify, venturing into e-commerce and digital realms. Despite hurdles, 44% of SMBs aim for growth, with 36% hiring. Their grit underscores Ukraine's enduring spirit amid challenges.

Interested in working with freelancers, worldwide? Making international payments to freelancers and independent contractors around the world doesn't have to be a headache with Payoneer. Learn how to use Payoneer to pay overseas freelancers while saving on international transaction fees and without jumping through hoops.

Freelancers offer flexibility and expertise without the overhead of traditional employees. However, processing invoices and payments for international freelancers can be a complex and time-consuming process. To work with freelancers effectively, it's crucial to understand the available payment options for freelancers and how to best keep on top of accounting and invoicing.

There's huge potential to expand into ASEAN markets. But only for online sellers that accept local payment methods. Finding a trusted payment solution can be a worry and a challenge. Use this checklist to vet potential payment partners. With the right payment support, the sky's the limit!

Want to learn how to bill international clients when you're based in the Philippines? In this article we spoke to three leading business owners who shared their tips to working successful international work. Learn how they collect payments and more below.

Asia-Pacific offers massive potential for DTC ecommerce. But cross-border payments can be a headache. We share an actionable strategy for DTC payments. Remove DTC payment hazards and expand your business with ease. What are you waiting for?