3 Inspiring entrepreneurial stories to help you to grow your own business
The world is full of entrepreneurs we can learn from. There are innovators who have completely changed their fields.Our entrepreneurial success stories podcast covers 3 tales. What inspired them, how they did it, and why they never gave up. Let's look at the goals and struggles of these entrepreneurs.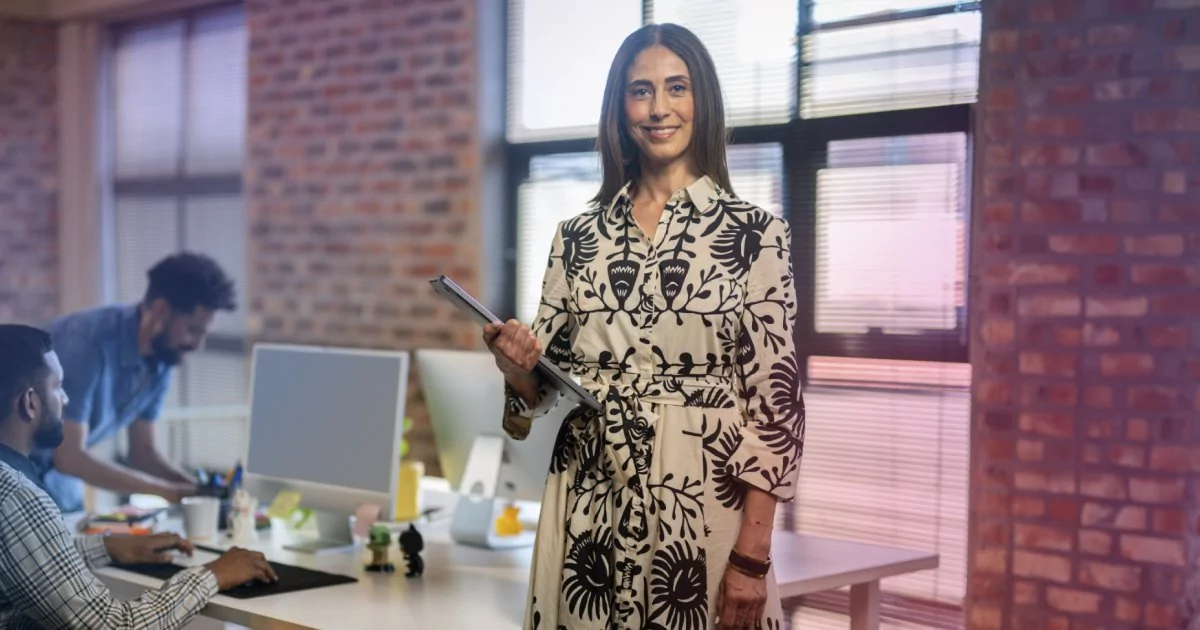 Chloë Thomas
Chloe Thomas has been doing marketing strategies for e-commerce businesses since 2003. She's the author of four successful e-commerce books and the host and founder of the eCommerce Master Plan Podcast, where she discusses e-commerce successes and strategies.
When Chloe was still working for another company, she was selling one-size-fits-all solutions to common e-commerce problems. While she was great at her job, she understood that this approach didn't account for specific brand needs or utilize their strengths.
So she decided to start her first business. With years of e-commerce experience, she knew she had everything she needed to succeed.
Her first big challenge was showcasing her abilities. To Chloe, the only way to be true to your service is if you can prove it with a case study. Her first was her own business.
By creating e-commerce content through her books, club, and podcast, she built a dedicated audience. She was able to further grow her experience and draw in people that would need her services.
She continued to invest her time and newfound knowledge into her business venture and used this as evidence of the effectiveness of her methods.
To Chloe, customers are what matters.
"While in reality all we see in numbers and pixels, the important piece is the people."
Turning entrepreneurial ideas into reality means caring about customers and providing products and services they can trust. This means developing a product or service you know will change their lives.
Igor Kustov
Igor Kustov founded SalesHub, a massive trading community on Amazon, which has gained worldwide recognition for its impressive reach. He's also penned training courses on business development, started selling physical products on Amazon, and created an Agency that helps Ukrainian manufacturers.
But Igor, like all aspiring entrepreneurs, had to overcome many entrepreneurial challenges.
Originally a normal businessman, Igor couldn't ignore the issues within his home country, Ukraine. The economy was struggling and people didn't have strategies for entrepreneurial success.
Igor took it upon himself to instill an entrepreneurial mindset in his clients and help them thrive while also building his own empire.
Igor studied the US and other international markets, changed them to fit the Ukrainian and Russian markets, and combined this with his own innovative business mindset.
"I tried to make the same quality or better quality."
By learning from other Amazon seller communities and using his own business experience, he was able to fill a local niche with high-quality support, education, and services.
Leif Brian Margallo
Leif Brian Margallo started Virtual Workforce Professionals, which has grown into an international community with 15 centers around the Philippines. The company provides telemarketing services, customer services, chat support, and other virtual services.
After graduating with a Bachelors in Information Technology, Leif found work to be discouraging. He knew the only way forward was to get away from traditional money-making mindsets.
This new entrepreneurial mindset pushed him to try online freelancing.
While freelancing, Leif noticed a lack in the call center industry. There was high demand and hard-working callers, but services were outdated and the employees weren't engaged.
Leif leveraged the high demand for call center work, the abundance of freelancers, his experience, and social platforms like Facebook to start his business.
"What sets us apart is the way we are running the team, and how we manage both our clients and our people."
Leif continues to grow Virtual Workforce Professionals by offering updated services and top-tier customer care. His employees are also dedicated to the business's success because they genuinely care about the work Leif and the company does.
Frequently Asked Questions
The most common issues for entrepreneurs are cash flow and time. The best way to combat this is to find investors for your start-up through networking, social media, and government initiatives. As for time, create a healthy routine, learn from your idols, and stick to it.
It's very important. Being a business owner isn't easy but an entrepreneurial mindset will carry you when motivation is scarce.
Learn from competition
Never stop learning and bettering your thinking
Provide quality products or services
Create bonds with your customers
Create strategies with clear, defined steps and an end goal
Network as much as possible
Successful entrepreneurs share a few common traits. Chief among them is leadership skills, the ability to work even when they're not motivated, and continuous innovation. A successful entrepreneur never stops, whether that be learning or creating.
To turn an idea into profit, you need to:
Find a niche
Perfect the product/service
Build a network of investors and mentors
Create a monetization strategy
Use all of the above to acquire capital
Never. Failure is inevitable as an entrepreneur. Instead of viewing it as a bad thing, use it as a learning experience, improve, and persevere.
Related resources
Developing a successful global business strategy is crucial for any business looking to expand beyond its domestic market. The benefits of entering the global market are endless. In this article, we will explore the main concepts of global business strategy.
Latest articles
Let's see if Payoneer is the right service for you and your business needs and how to sign up!

One year post-war, Ukraine's businesses adapt and thrive amidst adversity. Entrepreneurs showcase resilience, reflecting national tenacity. Many diversify, venturing into e-commerce and digital realms. Despite hurdles, 44% of SMBs aim for growth, with 36% hiring. Their grit underscores Ukraine's enduring spirit amid challenges.

Interested in working with freelancers, worldwide? Making international payments to freelancers and independent contractors around the world doesn't have to be a headache with Payoneer. Learn how to use Payoneer to pay overseas freelancers while saving on international transaction fees and without jumping through hoops.

Freelancers offer flexibility and expertise without the overhead of traditional employees. However, processing invoices and payments for international freelancers can be a complex and time-consuming process. To work with freelancers effectively, it's crucial to understand the available payment options for freelancers and how to best keep on top of accounting and invoicing.