How to nail your direct-to-consumer payment strategy
Asia-Pacific offers massive potential for DTC ecommerce. But cross-border payments can be a headache. We share an actionable strategy for DTC payments. Remove DTC payment hazards and expand your business with ease. What are you waiting for?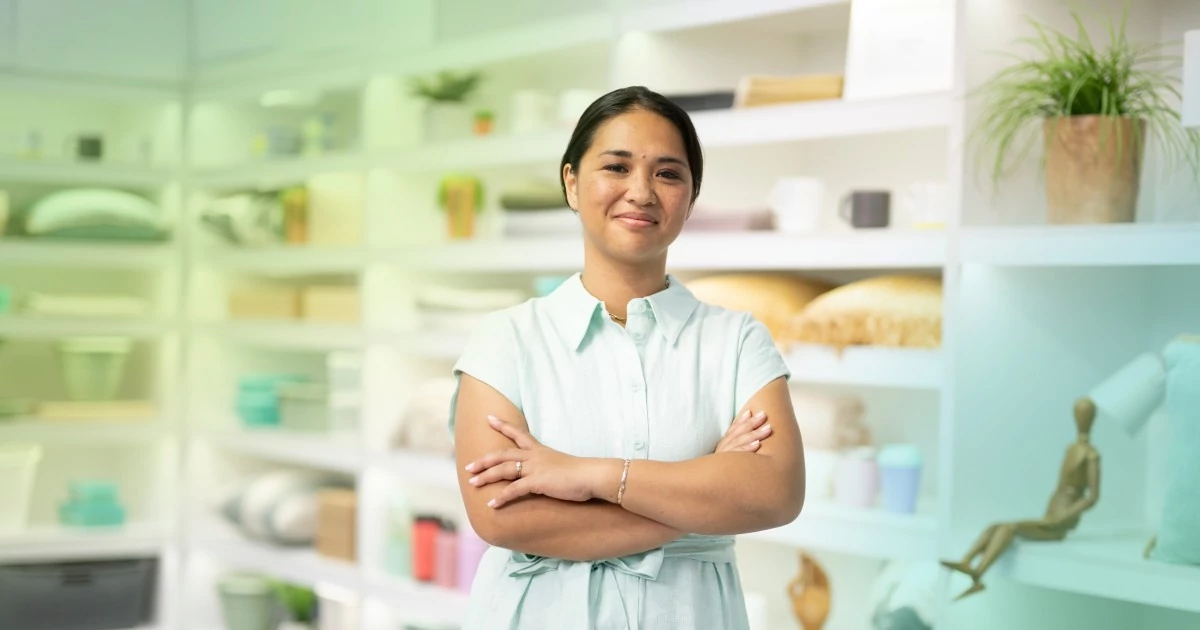 A 5-step Action Plan for overcoming payment pain points and expanding your DTC ecommerce business globally
Going global direct-to-consumer – get your payment strategy right
Finally! A guide for Asia Pacific online sellers that helps you get your direct-to-consumer (DTC) payment strategy right and expand into new markets.
In this playbook, we outline 5 steps for designing and executing a winning cross-border payments strategy.
If you have big plans for expanding your DTC ecommerce business into new markets and are experiencing growing pains when it comes to your multimarket payment strategy, then this playbook is for you.
Top cross-border targets
The global DTC market has seen significant growth during the COVID pandemic and beyond.
DTC ecommerce sales in the US are projected to reach $175 billion by 2023, a 56% growth from 2020. In India, the market is forecast to triple from 2020 to 2025, reaching a projected $100 billion in sales. (Source: Statista)
Most companies are striving to enter North America (60%) and expand across Asia (56.5%) as part of their cross-border ecommerce strategy.
Survey: What regions are you looking to expand your cross-border ecommerce business?
60%
North America
56.5%
Continent of Asia
46%
Continent of Europe
26%
Australia/New Zealand
Source: CDOTrends and Payoneer Cross-Border E-commerce Payments Survey
Companies that can nail their DTC payments strategy and implement an effective solution can build strong inroads in the North American and Asian markets, among others.
Payment pain points
When it comes to payments, DTC sellers can run into a number of obstacles and pain points, including.
Establishing new entities
Accepting digital payments
Navigating local regulations
Integrating with local payments
High fees
FX costs
Poor customer service
High fraud rates
DTC payments: A 5-step action plan
Determine your DTC target markets.
The first step is understanding where your customers are.
Review your website's analytics to see which countries drive the most traffic and sales. Compare that data against sources like Google Trends and SEO tools.
This analysis will show what products are popular in each country.
Identify your unique payment pain points.
Local payment systems can vary significantly from country to country. And the impact of the payment experience on customers is often underestimated by companies that have been operating in their home market for years.
Anticipate payment pain points in each market and their effects on customer experience.
Know what questions to ask your prospective Payment Services Provider (PSP).
To accept payments in cross-border DTC ecommerce, sellers must navigate the complex ecosystem of payment service providers, acquirers and gateways.
We've outlined 8 questions to ask your prospective PSP – a separate guide for APAC sellers.
Select a payment partner(s).
Integrating the payment infrastructure yourself using multiple PSPs will require hiring developers to continually build and manage new integrations. Maintaining the various payment methods can become highly complicated.
A better approach is to avoid managing this complexity by yourself by selecting a partner that has already done this work for you ¬– one that can provide the benefits of having a local payment solution in your target markets.
Integrate your payment solution.
By combining payments through a single integration, you can avoid the complexity of building your own payment stack.
Integrate your payment solution directly or via ecommerce platforms and start accepting payments from customers worldwide.
Payoneer Checkout Take your ecommerce store to the next level
If you're looking for a reliable payment acceptance solution designed with the seller in mind, Payoneer Checkout makes it easy to expand globally, increase conversions and maximize revenues.
Built for today's world of open commerce, Payoneer Checkout offers ecommerce sellers a simple and reliable way to expand and grow through direct-to-consumer sales all around the globe.
As an online seller with Payoneer Checkout, you'll be able to:
Manage all your web store and marketplace earnings in one unified Payoneer account.
Grow your revenue by saving on FX costs, generating more revenue due to superior acceptance rates for multiple currencies.
Control and easily fight chargebacks with advanced anti-fraud solutions.
Get approved, onboard, and integrate your store easily and quickly and then customize your checkout solution as you see fit.
Use your combined earnings to pay suppliers or advertising costs, withdraw to your local bank, spend online or in-store, and much more.
Seize the opportunity to expand your business in the massive global DTC market with Payoneer Checkout.
Related resources
Developing a successful global business strategy is crucial for any business looking to expand beyond its domestic market. The benefits of entering the global market are endless. In this article, we will explore the main concepts of global business strategy.
Latest articles
Let's see if Payoneer is the right service for you and your business needs and how to sign up!

One year post-war, Ukraine's businesses adapt and thrive amidst adversity. Entrepreneurs showcase resilience, reflecting national tenacity. Many diversify, venturing into e-commerce and digital realms. Despite hurdles, 44% of SMBs aim for growth, with 36% hiring. Their grit underscores Ukraine's enduring spirit amid challenges.

Interested in working with freelancers, worldwide? Making international payments to freelancers and independent contractors around the world doesn't have to be a headache with Payoneer. Learn how to use Payoneer to pay overseas freelancers while saving on international transaction fees and without jumping through hoops.

Freelancers offer flexibility and expertise without the overhead of traditional employees. However, processing invoices and payments for international freelancers can be a complex and time-consuming process. To work with freelancers effectively, it's crucial to understand the available payment options for freelancers and how to best keep on top of accounting and invoicing.